×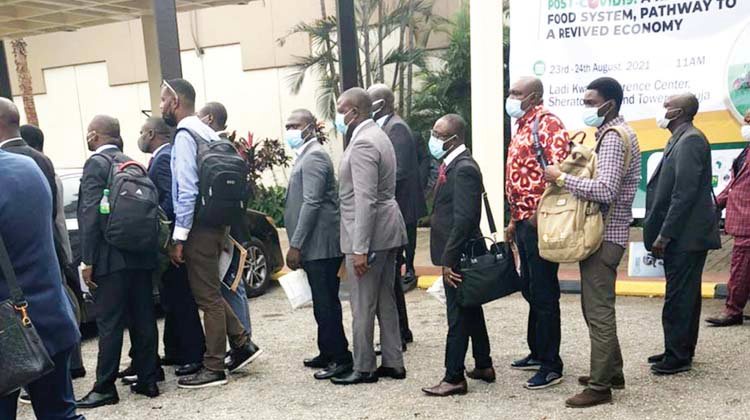 It was reported how the Saudi Arabian ministry of health recently came to Nigeria, to recruit doctors over to their country. The exercise took place in Abuja.
Medical doctors came out in numbers to participate in the recruitment. Some doctors claim that they came for the interview because they have no jobs, while some who gave jobs are under paid.
Punch News reported how the operatives of Department of State Service, dispersed the medical doctors at the Sheraton hotel, Abuja, from taking part in recruitments interview by the Saudi Arabian ministry of health.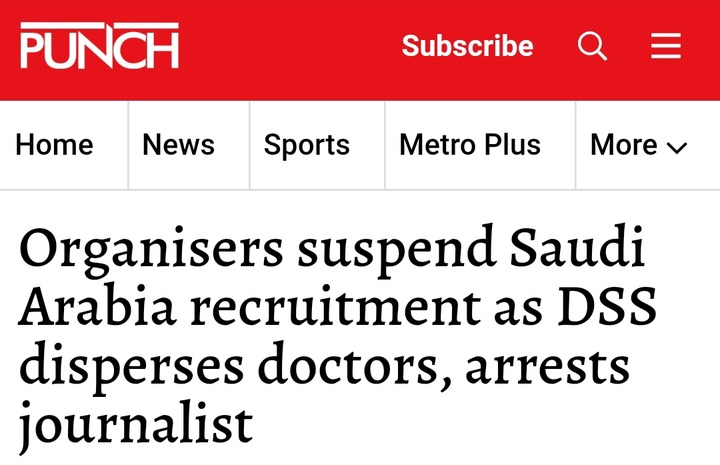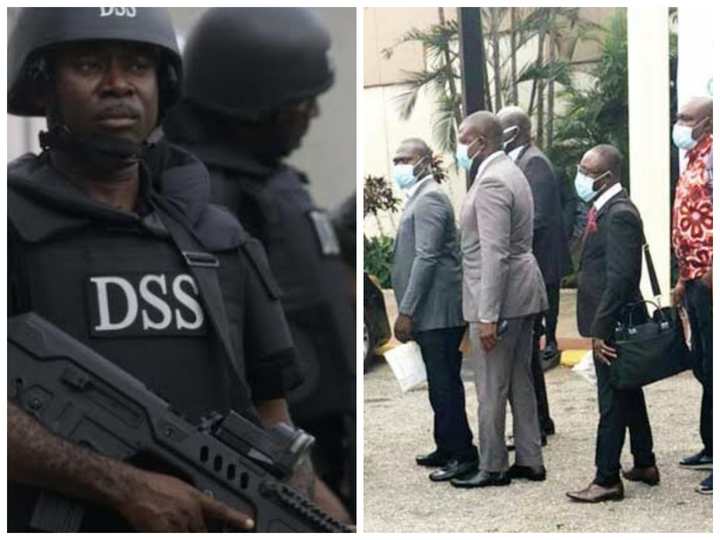 Although the exercise has now been suspended, as confirmed by the vice president of the nigerian association of resident doctors, after the federal government claimed that the news was an embarrassment.
Below are some reasons why DSS are right to prevent Nigerian doctors from trying to leave the country to Saudi Arabia.
1. It won't be fair to Nigeria, and the Nigerian government, if after spending fortunes training a doctor, only for the doctor to practise his profession else where.
In most civilised countries like the U.S and Canada, it cost a whole lot to acquire such degree, some even go as far as taking life time loans. Meanwhile it is way cheaper to study same courses here in Nigeria.
2. Aside that, if all the doctors and consultants leave, then there would be shortage of doctors in Nigeria. How then does Nigerian citizens get proper medical care when they fall sick.
I believe if the government make sure these doctors are handsomely paid, it would reduce the rate at which doctors leave the country.
What are your thoughts about this?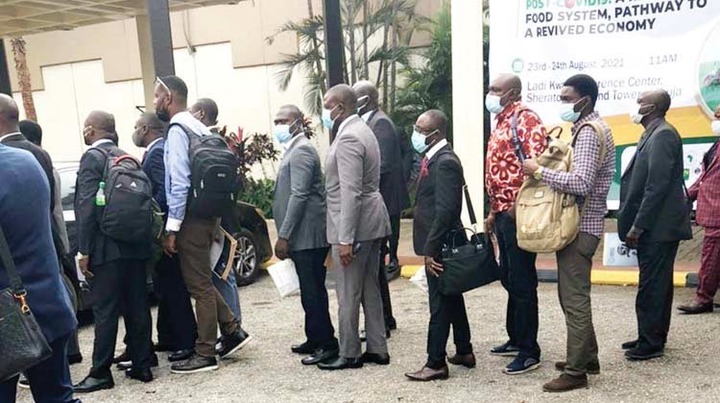 Content created and supplied by: Socialmediajagaban (via Opera News )