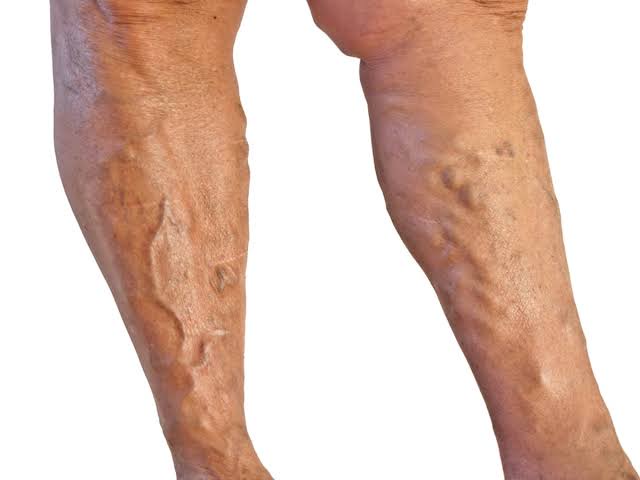 Varicose veins are quite common in the human body. It is most evident in the legs of some elderly people or even pregnant women but they can cause some level of discomfort in any person having such veins in the leg. When you are feeling uncomfortable or having throbbing pain in the leg, the varicose veins might become a thing of concern for you, that's why I have decided to put together this piece.
In this article, we are going to have a look at some natural ways of getting rid of varicose veins in the legs. If you have varicose veins, you might be feeling angry and totally unhappy about your situation but allow me to tell you that there is absolutely nothing shameful about having varicose veins. They are absolutely normal, all you need to do is uncover ways to get rid of them. Just sit tight and enjoy this piece whilst learning something new.
What Are The Ways Of Getting Rid of Varicose Veins In the Legs?
1. Exercise; this is one of the most effective ways of getting rid of varicose veins in the leg. Reason being that varicose veins often develop due to poor blood circulation in the legs or when the valves are not working well. But if you constantly exercise, the blood flow to this part of the body would increase and even your blood pressure would be stabilized thus reducing or even almost relieving you of the stress of having to deal with varicose veins.
2. Make Movements; this is another easy way of getting rid of varicose veins in the legs. Avoid sitting for too long as that can reduce effective blood circulation in the lower extremities thus causing varicose veins to develop but if you make it a habit never to sit for too long, then you are also good to go. Make sure.yiu stand and walk about always instead of sitting for hours and hours and ensure you don't cross your leg while sitting as that aline can also reduce blood flow to the lower extremities thus causing blood to pool in the veins.
3. Reduce Salt Intake; I think this has been hammered severally on most health platforms and I have also mentioned it severally. Intake of excess salt has numerous detrimental effects on the body, one of which is fluid retention, blood pressure upset and numerous other problems. One way to address the problem of varicose veins in the leg is cutting down significantly on salt intake. This is because when you take salt excessively, your blood pressure would go up, things will change thus causing blood to pool in the legs.
4. Increase In Your Fiber Intake; if you used to eat food that doesn't contain fiber, you may have to change your plans and start taking foods that contain fiber more often. Eat whole grains and also consume things that are rich in fiber as they also havea significant role to play in the eradication of varicose veins in the legs.
Thanks, share and follow the handle for more updates on health issues.
Content created and supplied by: ErickssonDGreat (via Opera News )