Ladies want their men to crave for them more in a romantic relationship and this is a good thing because when a guy craves for a lady, it means he values her and always desires to be with her.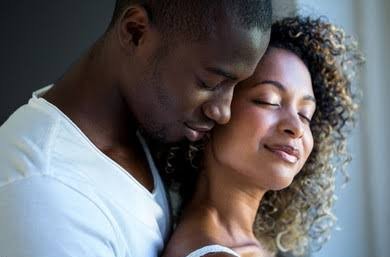 It is difficult for any guy to leave a woman he always craves for, this is why ladies must try their best to always make him feel that way about them. In this article, I will be sharing with you five effective tips to make your man crave for you more.
1. Always Pamper Him When The Two Of You Are Together
Women are not the only ones who enjoy pampering, men too want to be pampered. If you want your man to crave for you more, try to pamper him when both of you are spending time together. This will make him miss you when you're not around.
2. Spend More Time With Him
Guys often get too attached to their women when they spend more time with each other and when a guy gets too attached to you, he would crave for you more.
3. Always Make Him Feel Like King When You're Around
Your man will crave for you more you're the type of lady who treats him like a king when both of you are together.
4. Keep Body Contact Often With Him
You can do this by spending quality time just cuddling in bed with him, and giving him long hugs with both of you in each other's arms.
5. Intentionally Make Eye Contact And Flirt With Him
Men like it when their woman flirts with them and also makes eye contact. It gives them a good feeling and makes them crave for her.
PHOTO CREDIT: Google Images
Content created and supplied by: Ginafred (via Opera News )