Losing weight can be hard, and it's even harder for women than men, thanks to metabolic and hormonal differences according to research. It will take an insane amount of time, effort, dedication and strength to transform your bodies.
However, there's no motivation to lose weight quite like seeing the results you can achieve right in front of you. These weight loss transformations are some of the most inspirational that we could find.
After battling through tears, sweat and countless trips to the gym, these stunning women have shown off their incredible weight loss results, and part of their success was being realistic about what was achievable in the long run. 
1) Linda Migliaccio (Lost 189 Lbs)
Growing up, Linda feasted mostly on baked foods prepared by her mother. Throughout the years, Linda, who has since been diagnosed with a binge eating disorder, estimates that she has lost weight a number of times but kept going back to those junk foods, only to gain all the weight back again.
Things changed however, after she needed surgery for her knee and the doctor couldn't perform surgery because she was too large to withstand the rigorous rehab. At the time, Linda weighed 349 pounds, which was the heaviest she'd ever been. Linda finally committed herself to losing the weight for good and started by adopting a good diet. In two years, she lost 189 pounds and no longer needed knee surgery.
2) Kara Cline (Lost 95 Lbs)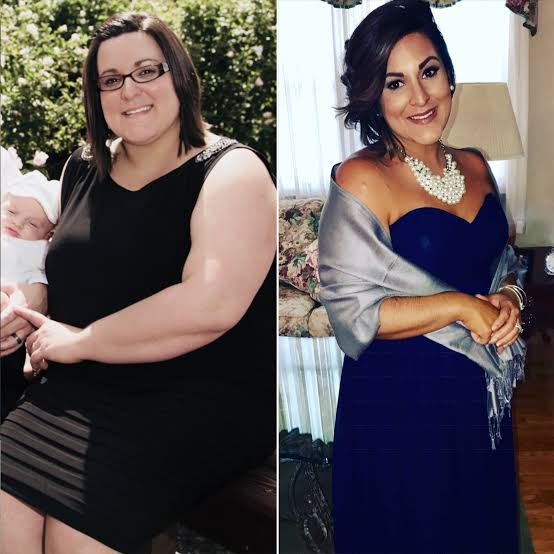 Kara Cline wasn't always a fan of working out but always hung out with friends and ate a lot of food she shouldn't have eaten. She became complacent and the weight just kept piling on. But then, she started experiencing panic attacks after having her second child and she knew she needed to make a major life change to be healthier for her family.
After discovering a workout-streaming app, she engaged in interval training as well as cardio and bodyweight exercises, fueled her body with the right nutrition and didn't eat junk all the time. Since then, she's lost close to 100 pounds and has also become healthier emotionally.
3) Ann Wulff (Lost 207 Lbs)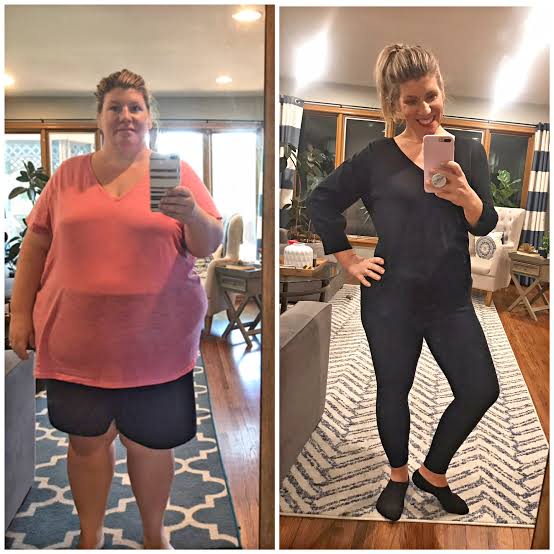 Between three pregnancies, Ann Wulff, a teacher from Minnesota, had gained nearly 100 pounds, and it became a big problem for her. To make matters worse, she usually ate a lot of sandwiches, coffee, pizza and large ice cream servings, and she was worried that she was going to become diabetic or develop a major health problem. 
However, reality finally dawned on her when she couldn't buckle her seatbelt anymore. Gradually, she engaged in physical exercises and adjusted her food to include lean proteins, vegetables, fruits, and was also able to defeat her cravings for junk food. Slowly, Ann Wulff lost 207 pounds within a period of two years, and felt more confident in herself again as a mother of three beautiful girls.
4) Tara McGinty (Lost 122 Lbs)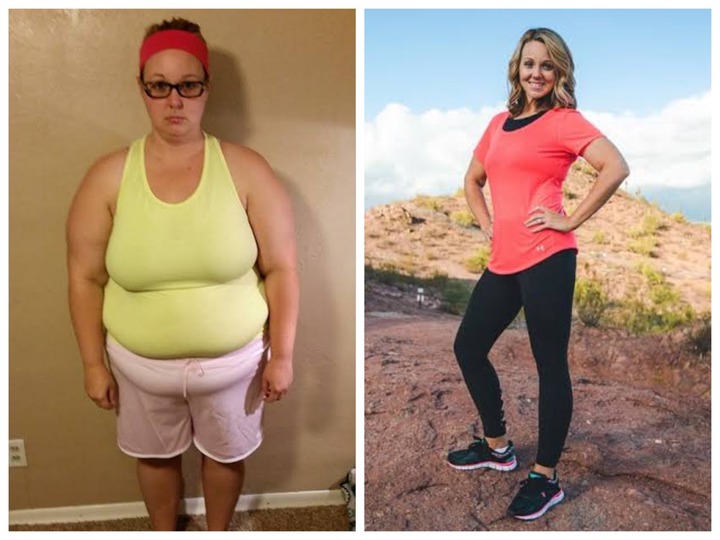 Tara was also overweight for most of her life due to unhealthy eating habits since childhood. As she got older, Tara kept gaining weight, but it wasn't until she was diagnosed with a disabling autoimmune disease that she decided to transform her life. She was told she had rheumatoid arthritis and doctors warned her that she could eventually be confined to a wheelchair.
The devastating news gave her the motivation to take action and lose her weight, even though she had no control over the disease's progression. She started working out regularly, doing high-intensity interval training, and made changes to her diet, in order to reduce inflammation. Since then, she's lost about 120 pounds, which has made her arthritis pain easier to manage and also made her stronger.
5) Lindy Cellucci (Lost 149 Lbs)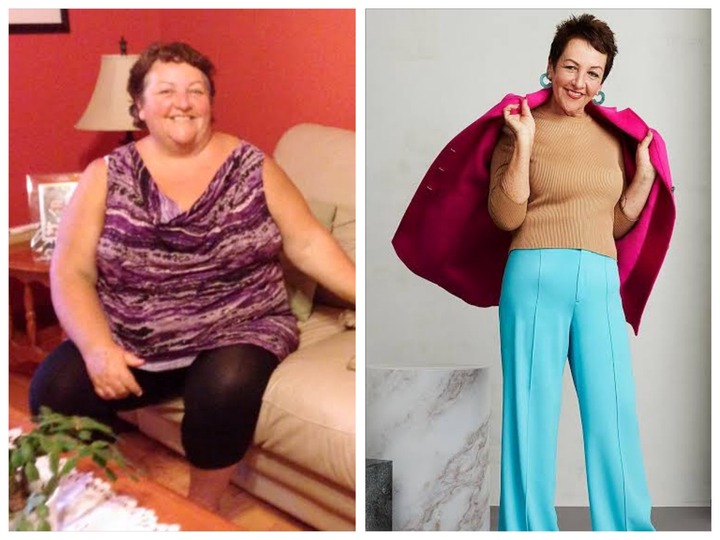 Cellucci gained instant celebrityhood with her remarkable body transformation, because she had also been overweight most of her adult life. After having two kids, she took comfort in food, and even ate ice cream bars for breakfast. However, her motivation to change her lifestyle was when she struggled to keep up with her friends during a road trip back in 2014.
After losing more than 80 pounds, Cellucci was diagnosed with breast cancer at one point and she gained much of the weight she had lost back while undergoing chemotherapy and radiation. However, after getting an all-clear mammogram, Cellucci began her weight loss journey again and lost another 100 pounds. She did a 12,000 step march in her house every morning, along with a long walk outside later in the morning, ate healthy meals, and she was able to reach her goal of losing 150 pounds just before her 60th birthday.
Article Reference: people.com; womenshealthmag.com; goalcoast.com
Content created and supplied by: BestieWrites (via Opera News )