ADS: You have won a Brand New Car (Tap Here Now!)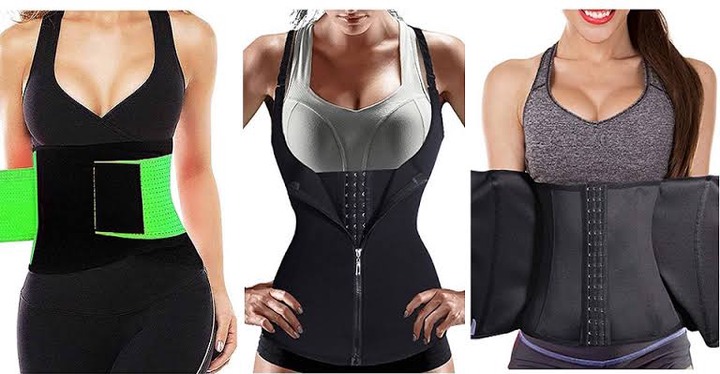 Waist trainers are mostly used by women who want to get the perfect flat tummy or reduce excess fat in their abdominal area.
Asides from the discomfort, waist trainers pose some pretty health risks especially if worn regularly. These health risks include;
1. Waist trainers make it hard for you to breathe and you also feel dehydrated especially when you are involved in rigorous work or exercising.
2 Contrary to what most people think, waist trainers are not good for exercising, they are actually more dangerous. They do not let you breathe well and restricts the abdominal movements. You are supposed to allow room for breathing when exercising because the lungs are also working.
3. Wearing of waist trainers regularly can lead to back pain and changes in the body posture. Your body begins to deform around the waist and thighs.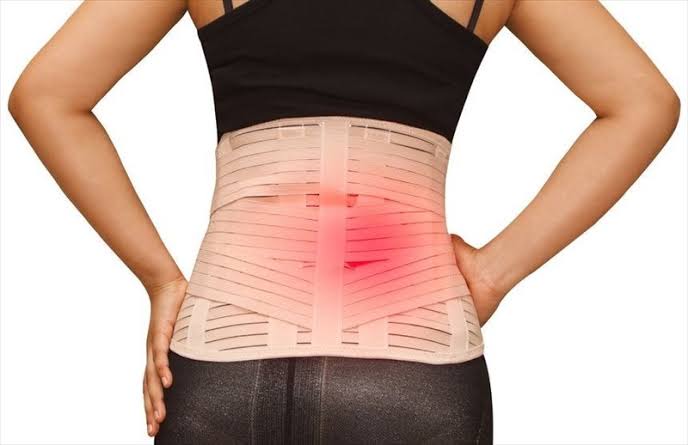 4. Also, regular wearing of waist trainers can cause internal damage, causing internal organs such as the liver and the kidney to shift onto unnatural positions. This may affect the blood flow and it can change how well the organs function. It may even lead to permanent organ damage and deformation of the rib cage, according to Royal college of surgeons, England.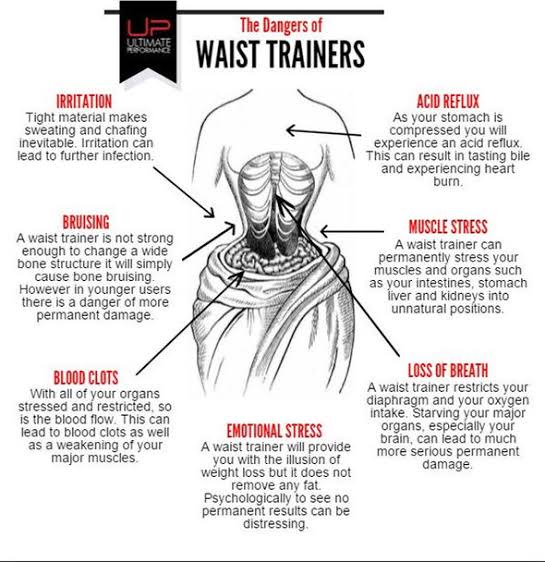 5. The shifting of organs due to a waist trainer may also affect the digestive organs such as the oesophagus, stomach and intestines, leading to heart burn and interference with digestion.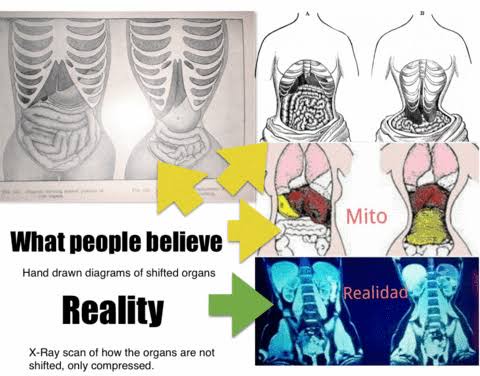 6. It also causes chafing. That is, because the waist trainers are so tight against the skin, the pressure and compression may irritate the skin causing chafing, bruising and callous formations.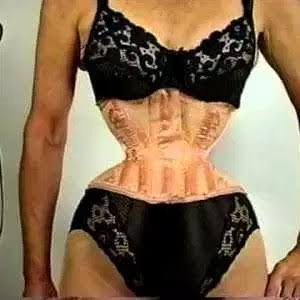 Waist trainers are a short cut to having a thinner looking waist in the short term. Most healthcare professionals have advised that the best way to loose weight and inches from around the waist is through a healthy diet and exercising regularly.
Content created and supplied by: DBfitwrite (via Opera News )
ADS: You Will Be Credited With 10 Million (Tap Here Now!)
and don't forget to share this article..