A man and a woman can start a relationship without knowing too much about each other, but when it comes to marriage, they should make out time to have some discussion that will prepare them for their marriage. It will help them to have more knowledge about who they are, what they like, and many more things about themselves.
Below are seven things lovers may discuss before marriage.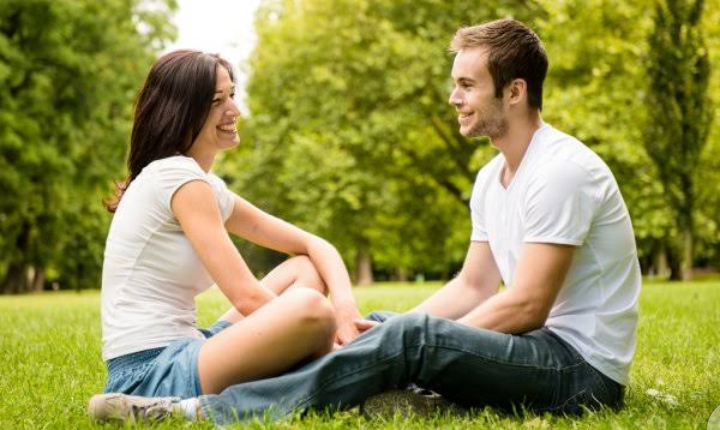 Photo Credit: Depositphotos
1. They should discuss their former lives. Going into marriage without knowing the past life of the person you want to marry may not be a good idea and it may bring up unwanted problems in future years. Ask whether the man or the lady has been into a serious relationship before. If he/she has, then you should proceed to know if there is any child he/she has. Why did he/she separate from the person? This question can help the two of you to have a better knowledge of how to treat each other and what to expect after you are married.
2. Lovemaking. Another thing to discuss is your s_x life. I know this may sound awkward to you but it is good if you do. The view of people about s_x is not the same. Some people think it is wrong and should be done to make babies, some see it as enjoyment and some see it as both. Some people hate it base on their experience. Someone who was raped in the past may have a negative view of it. After your discussion with each other, you will know how to help yourselves and what to expect when you marry.
3. Discuss some private things about your lives with each other. Once you have fixed the date of your wedding and you are sure that the person loves you, then there is no need for not sharing your secret with your spouse to be. Your secret life may have a lot to say about why you act the way you act and until you say it out, you may not be able to change and be free.
4. Discuss the number of children you want. The world has passed the time when husband and wife give birth to ten children or even more. As at that time, people are mostly farmers and they need many children to be able to have more farmlands. Also, there is less attention to education at that time. But today, couples give birth to one, two, three, or four at most. So the two of you should discuss the number of children you want to have and stick to it not minding the gender.
5. Discuss when you want to start making babies. Some lovers may want to start making babies immediately after you are married while you may want to wait for like one or two years, depending on your age, before making babies. This can lead to misunderstanding between you after marriage if you fail to reach an agreement before marriage. But when you discuss this, you will both agree on when to start and the best method you will use to keep yourselves till the time you want to start having children.
6. Have a good discussion on money. Marriage may suffer a lot of damages if there is no money or there is poor management of money. So the two of you should discuss how much you earn per month, how much you want to be saving, and how much to be giving to your family members. It will help you not to have money crises when you are married.
7. Discuss each other's expectations. Why do you want to go into marriage, why do you want to marry each other? These questions can make you know how to treat each other and can also help you correct every wrong impression before marrying each.
Content created and supplied by: MichaelPD1st (via Opera News )