Rheumatoid Arthritis is an autoimmune disease that involves the joints, muscles and tendons majorly. It is a serious disease that affects lots of Nigerians and in some cases it progresses to a point where the person affected by the disease finds it very difficult if not impossible to move their joints or walk.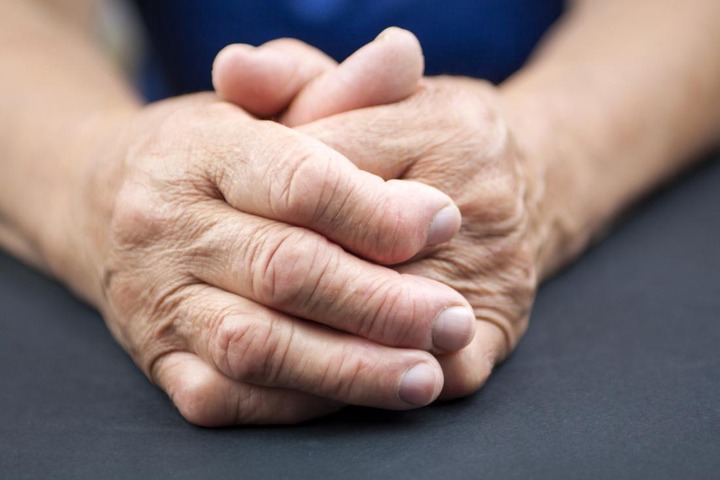 The real underlying cause of rheumatoid arthritis is not known and unfortunately there is no absolute cure for it either. This is the main reason why it is imperative for people to know the signs and symptoms of this disease so they can seek urgent medical attention before it progresses to a deteriorated stage.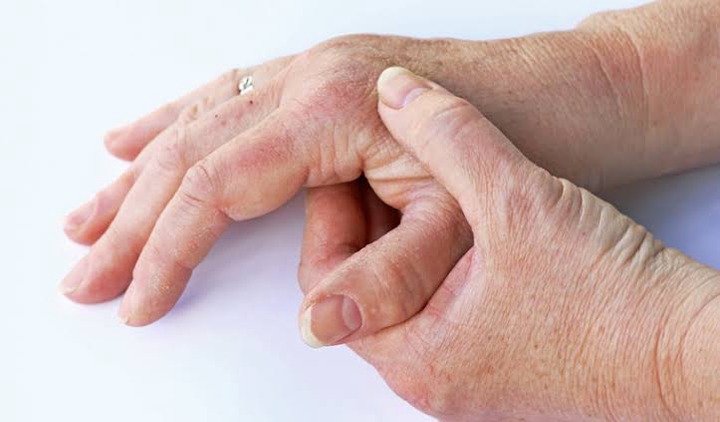 The disease is a chronic disease which means it rarely goes away completely. It can only be managed effectively when it is diagnosed in the early stages of its development. Below are the symptoms of rheumatoid arthritis that you should never ignore.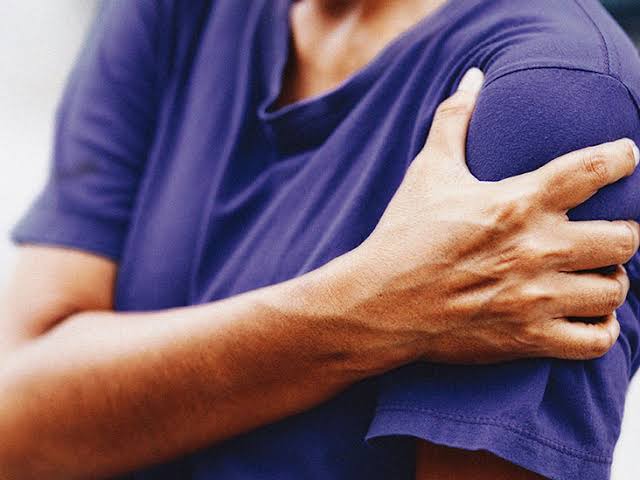 1. Rheumatoid arthritis is characterized by a swelling up of your joint (usually more than one joints). The swelling or inflammation is due to the destruction of the joint by your own immune cells and that is why it is called an autoimmune disease.
2. Redness of your joints. The redness usually accompany the inflammation or swelling up.
3. Fatigue and weakness of the joint and your body
4. Slight fever that persists for a long time
5. Stiffness of the joint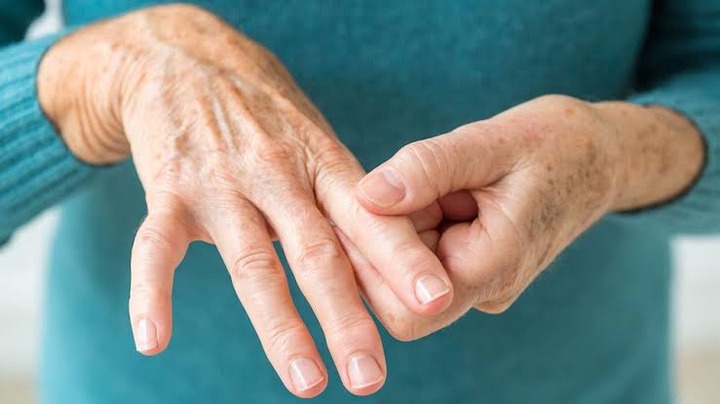 6. The joint feels warm when touched
7. A feeling of numbness and tingling sensation on the joint.
8. Pain that usually starts in your fingers and toes before spreading to other joints such as you knee.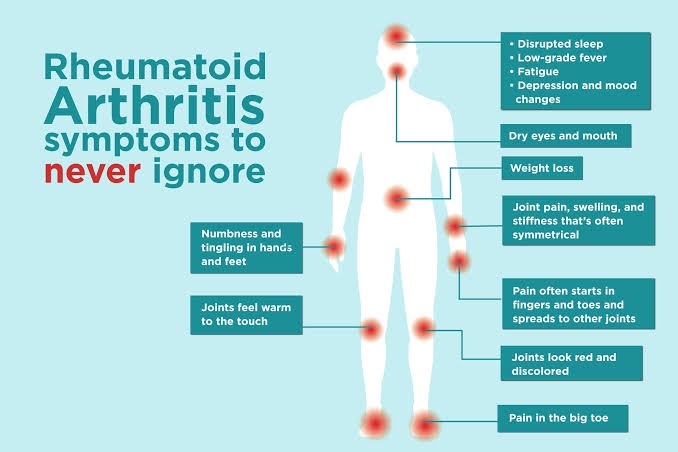 PS: if you experience any of these signs don't assume yet that it is the disease. The first thing you must do is to see a doctor to help confirm if it is the disease or not and to also advice you on how to modify your lifestyle to control the progression of the disease.
Content created and supplied by: MadamTessy (via Opera News )