Popular Nigerian relationship expert and therapist Okoro Blessing Nkiruka who is popularly known as Blessing CEO has taken to her official Instagram handle to clarify the nature of her job.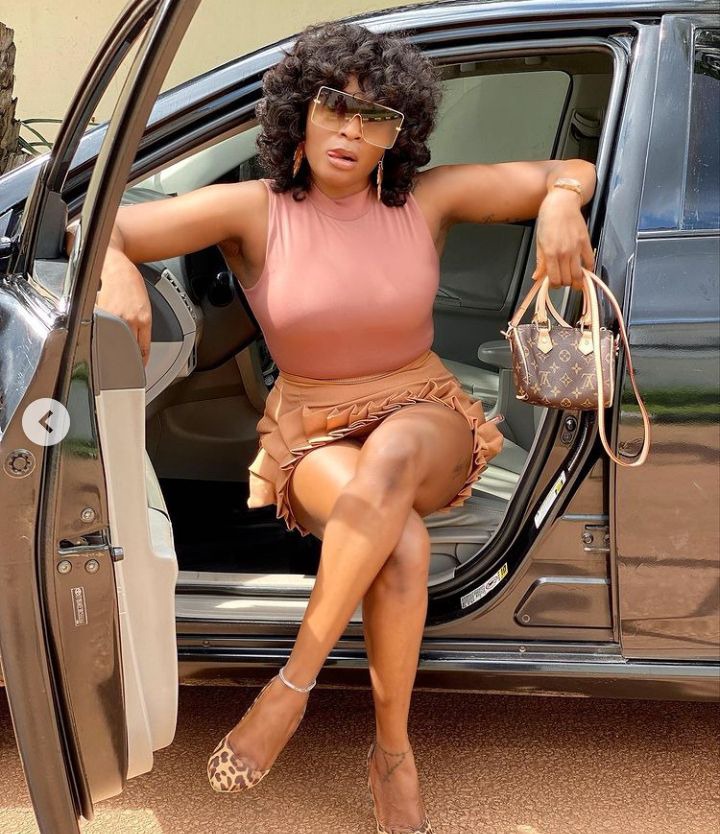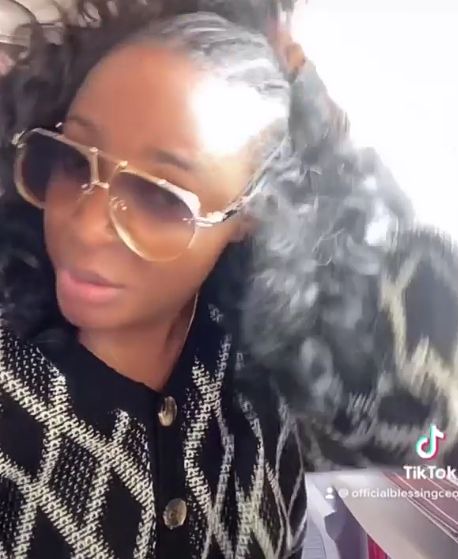 Blessing CEO said that she often receives messages from people who believe that she does not want their marriage to work. Blessing CEO said that she teaches people not to pass but she teaches people to learn.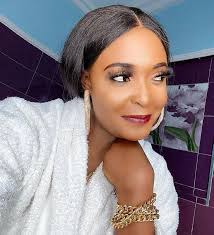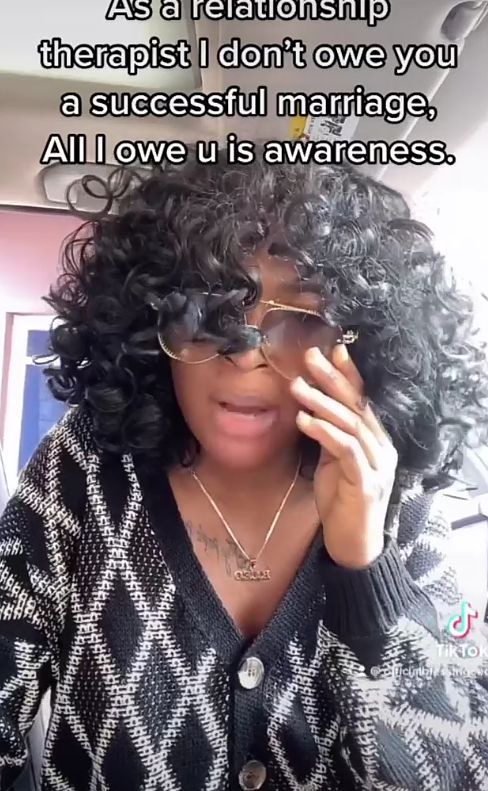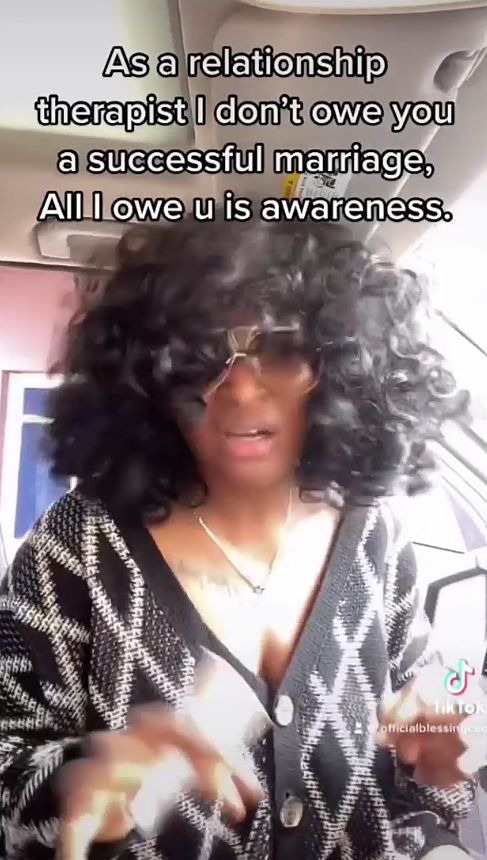 Besides, Blessing CEO further explained that she does not owe people a successful marriage. She said that she owe people awareness because that is the purpose of her job. Besides, she said that nothing concerns her about the marriage of people.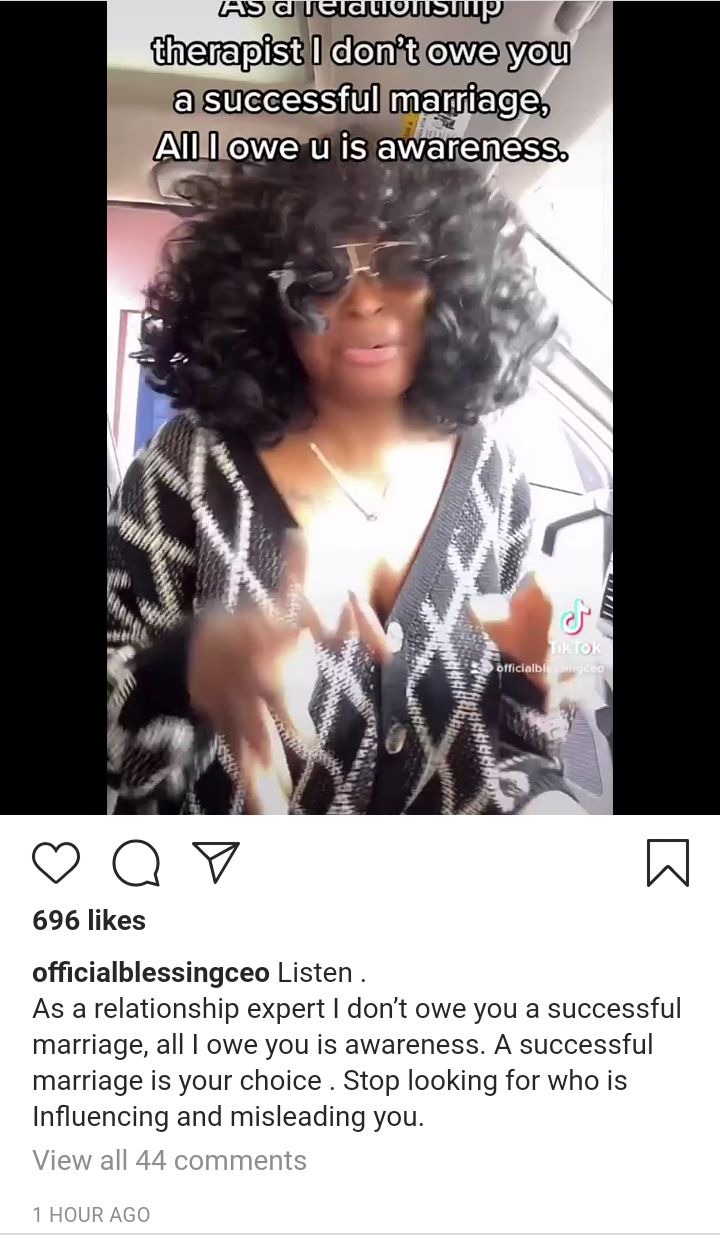 She said: "As a relationship expert, I don't owe you a successful marriage, all I owe you is awareness. A successful marriage is your choice. Stop looking for who is influencing and misleading you". You can watch the video here. Feel free to drop your thoughts in the comment section.
Content created and supplied by: Punctualblog (via Opera News )