ADS: You have won a Brand New Car (Tap Here Now!)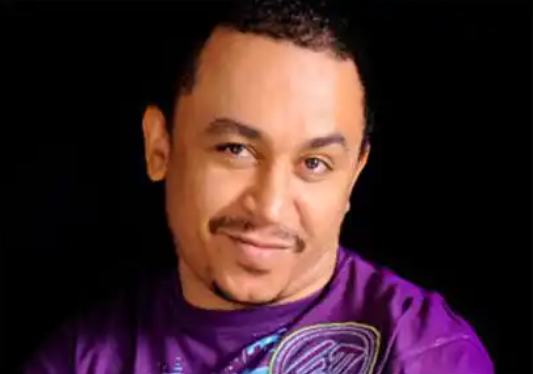 Popular On Air Personality (OAP) Daddy Freezy, has adviced Nigerian women on how to decide on the kind of man to marry. This is according to his post on social media.
The OAP suggested that Nigerian women compare themselves with the mother of the man in question. She should covertly find out how valuable she is to him, compared to his mother.
Using a car analogy to drive home his point, Daddy freeze wrote that, "Dear Nigerian women…Before you marry, ask your husband to be (with style just to pick his brain) "when we marry, who would you by a car for first, me or your mother?" if he says his mum, RUN.
"Any man who wants his pregnant wife to trek while his mum drives, is in my humble opinion, far from marriage material."
See the post below;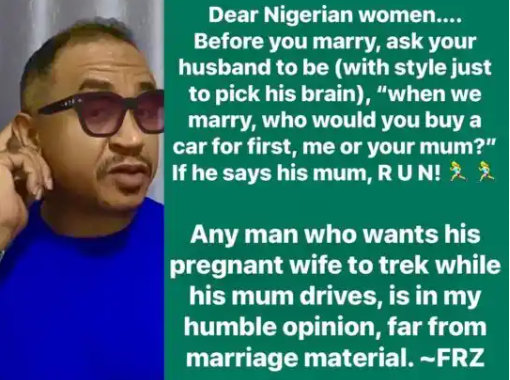 Thank you for your time
Do you agree with Daddy Freeze 
Please comment, like or share
Source; instagram
Content created and supplied by: firstnews (via Opera News )
ADS: You Will Be Credited With 10 Million (Tap Here Now!)
and don't forget to share this article..