As reported by Punch Newspaper, the Operatives from Department of State services popularly known as DSS were seen in the early hours of Thursday, walking into Sheraton Hotels in Abuja to disperse all the Nigerian Doctors who were trying to undergo the Saudi Arabia Recruitment exercise.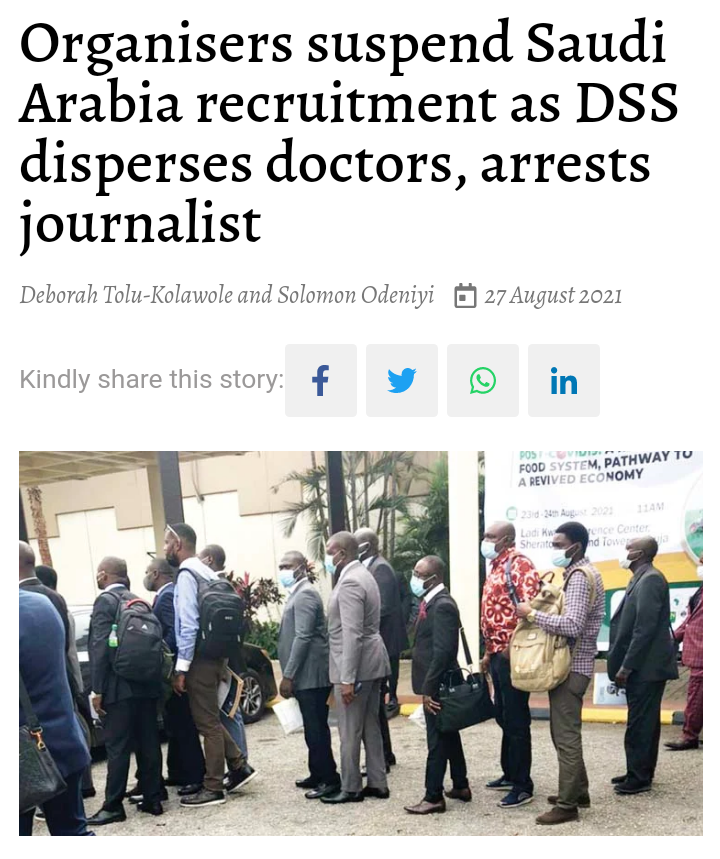 It was announced that the Ministry of Health in Saudi Arabia has created interest in Nigeria Medical practitioners, for that reason, the country organized a recruitment program for Nigerian Doctors in Sheraton Hotels in Abuja. Many Nigerian doctors who are unemployed or being paid low remuneration turned up for the exercise.
But unfortunately, while the program was ongoing, the Department of State Service (DSS) came into the arena of the exercise and chased away the doctors. The reason behind DSS action who hinged on the fact that the exercise was embarrassing the Federal government.
It was also reported that the action of DSS has made the Organisers of the Saudi Arabia Recruitment program suspend the exercise.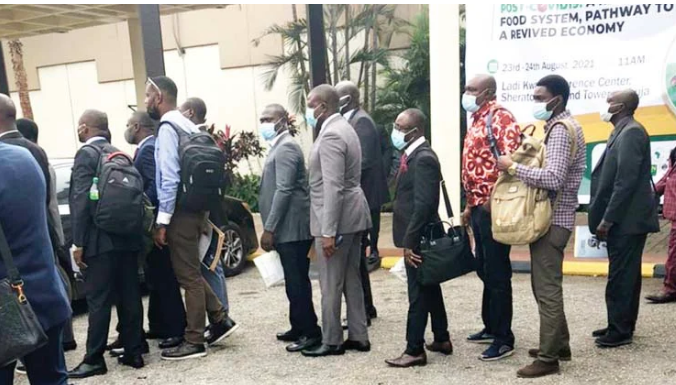 Photo Credit: Punch Newspaper
There is no constitutional law that stops any Nigerian from moving to other countries of their choice, therefore, the sudden action of DSS to keep the Doctors in the country against their wish is uncalled for, and absolutely an infringement on human rights. If the system is not working here, the people should be given the right and chance to leave.
Content created and supplied by: Brittle-News (via Opera News )