Mercy Johnson and her husband celebrate their 10th wedding anniversary in a grand style as they post stunning photos online.
Mercy Johnson, who took to her official Instagram handle to celebrate their 10th wedding anniversary, stated how it has been 10 years of understanding, sacrifice, tolerance, patience, respect, and friendship.
To crown it all, Mercy Johnson and her husband slayed in a stunning outfit, of which I wish to pick a few fashion tips from their outfit that every couple out there can learn from.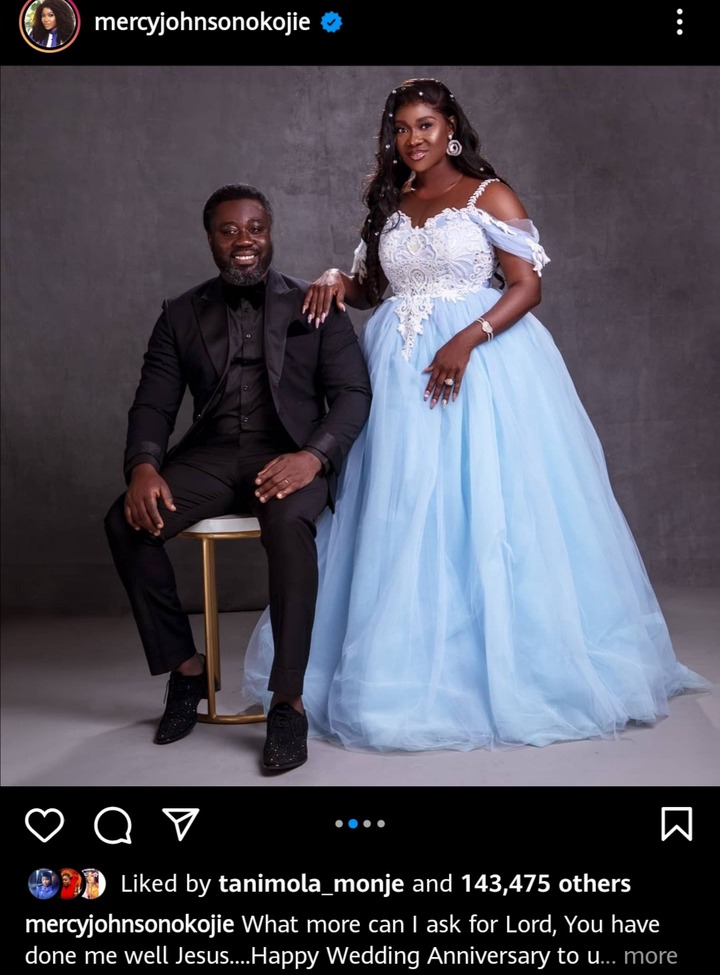 1. Their choice of color is something out of this world, it seems perfectly planned and sends a great message.
Mercy Johnson wearing a sky blue with a touch of white proves they understand the place of a therapeutic or healing sense in their family backed with peace. Her husband in a black suit shows bravery and strength.
This is a perfect color combination for every couple to past a strong message.
2. No matter how stunning your outfit might look like, not putting a smiling face can ridicule your entire appearance.
The smiles on Mercy Johnson and her husband's face complimented their outfit and project them nicely to the world.
Every couple out there should watch out for these things as they are paramount in helping a family grow. Thanks.
Content created and supplied by: MangoodNews (via Opera News )