Popular Nigerian comedian, AY Makun, shared a post on his verified Facebook page recently, that has stirred mixed reactions from Nigerians.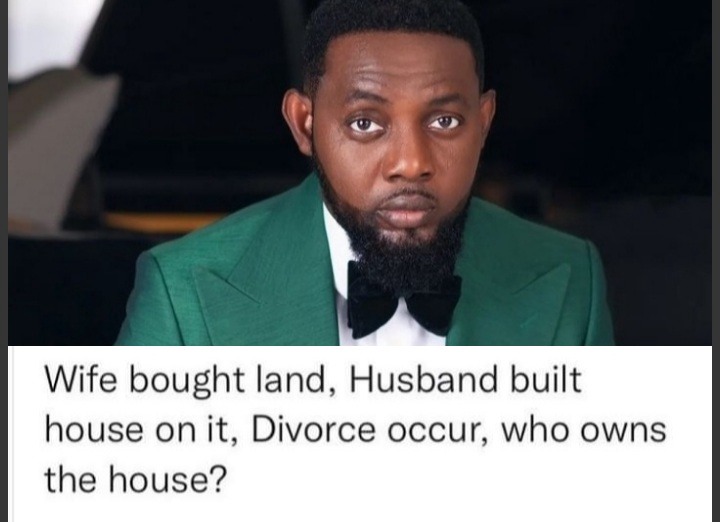 (Credit: Aycomedian on Facebook)
According to the post shared by AY, it reads: "Wife bought land, husband built a house on it, divorce occurs, who owns the house? The post has been generating a lot of argument as to, who owns the property if divorce should come into play between the couple.
Meanwhile, some Nigerians feel that for as long the land document is issued in the wife's name, whatever that is built on the land is hers, some do not buy into that school of thought, arguing that, the property belongs to the man. A few others are analysing the situation from the angle of the law as it pertains to marriage.
But then, it is common knowledge that, as long as a marriage has been instituted between a couple, whatever wealth accumulated during that union, belongs to the couple. So it becomes confusing when people start siding with either of the couples when it comes to split their wealth in a case of divorce.
Some instances can be cited in the comment section where some persons are suggesting that the house belongs to the builder, while the land belongs to the buyer making the situations more complicated for a smooth resolve. A few are suggesting that for the issue to be resolved amicably, the builder should move the house, which is absolutely impossible.
See some of the arguments seen in the comment section of the post: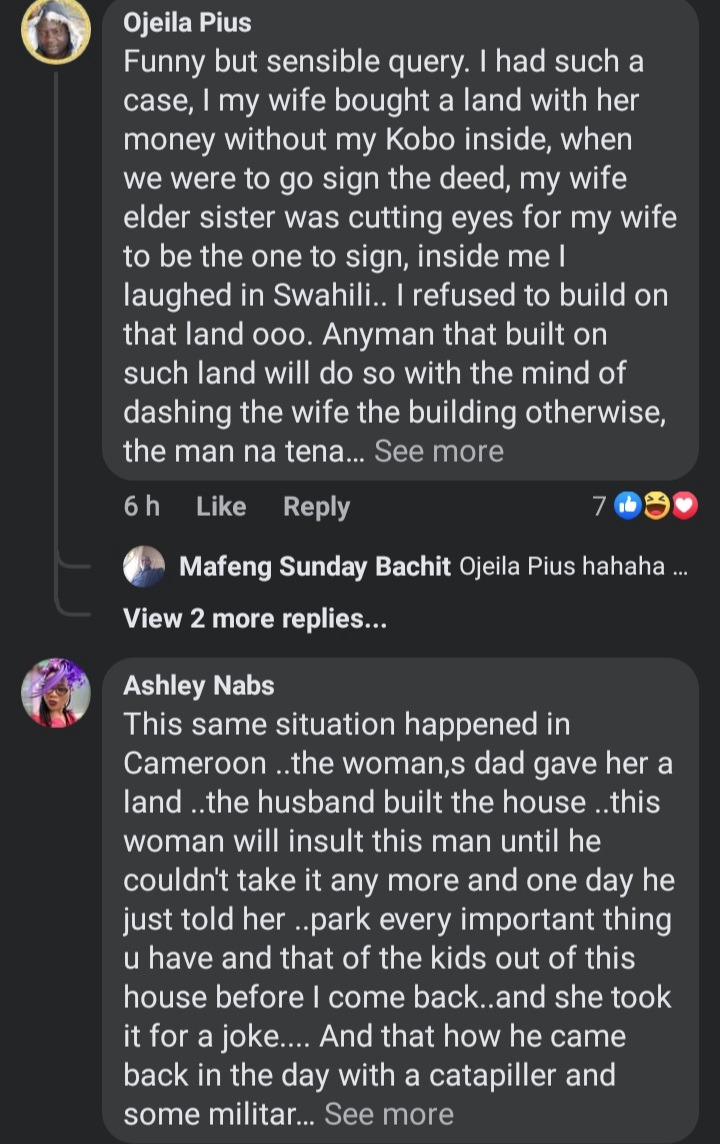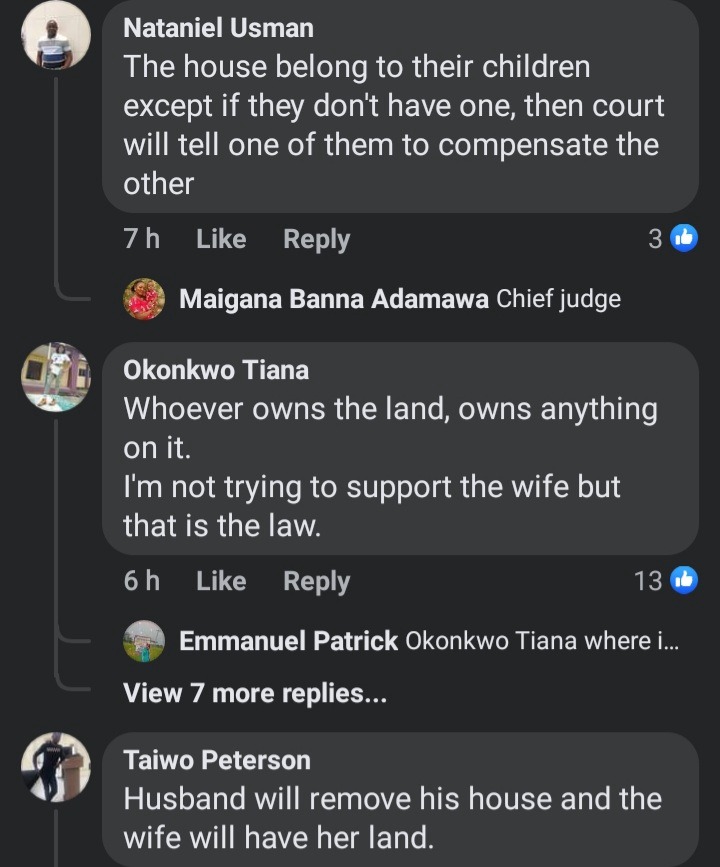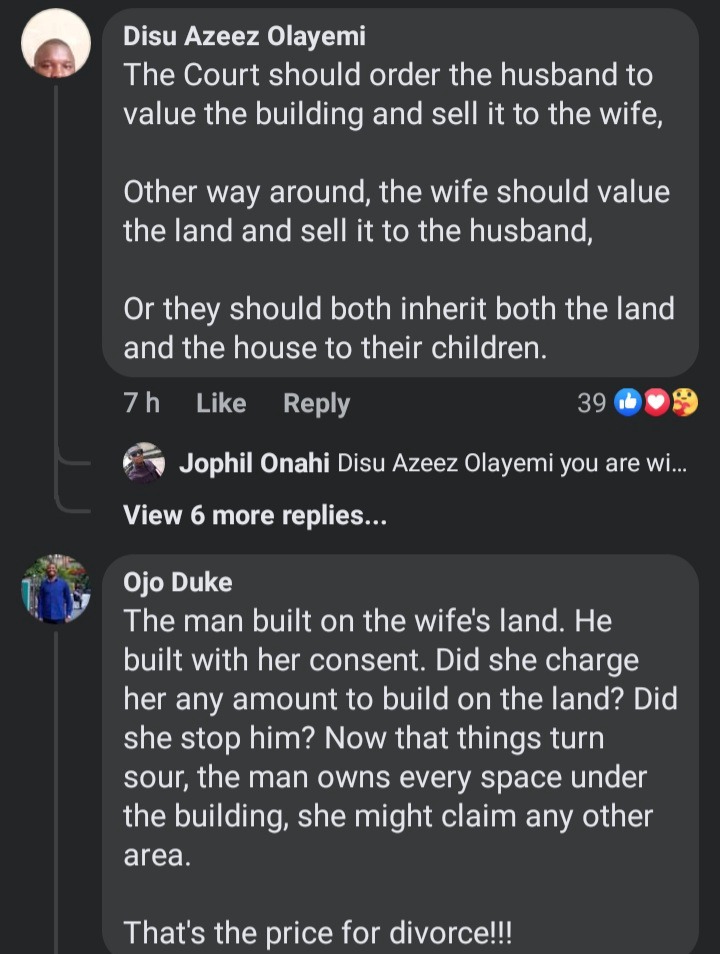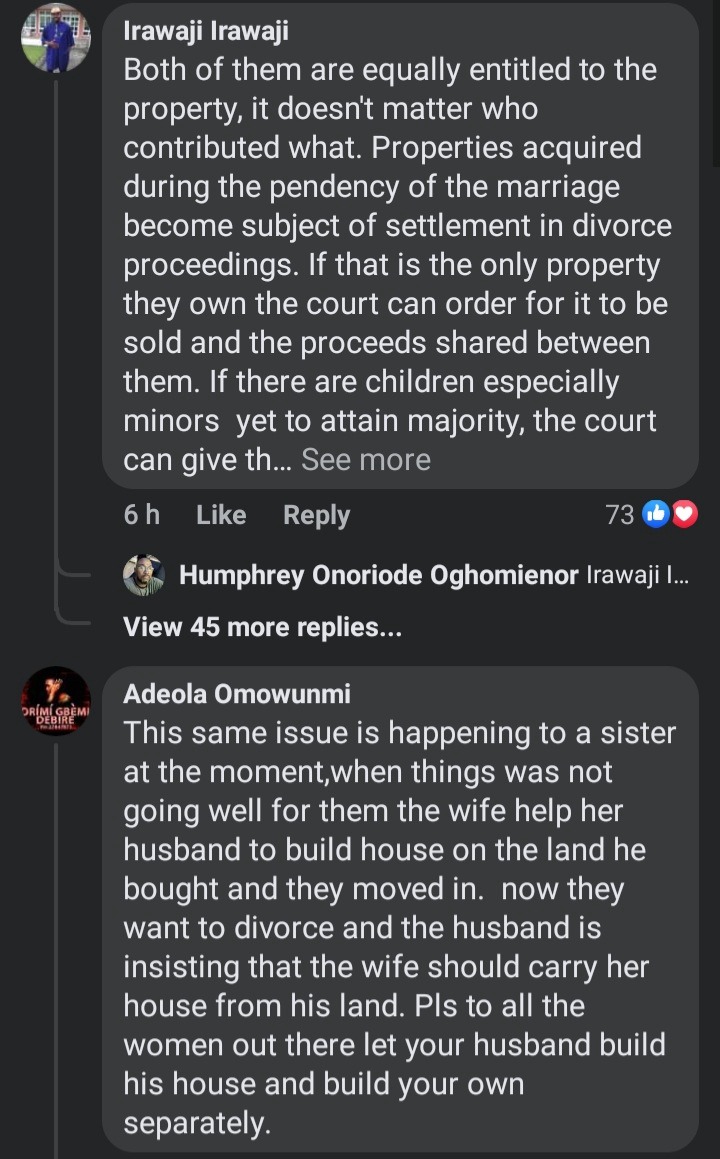 (Screenshots Credit: Aycomedian on Facebook)
What does the law truly say in this situation?
Content created and supplied by: JoyObidike'sBlog (via Opera News )
Thanks for reading this article You Will Be Credited With 10 Million (Tap Here Now!) and don't forget to share this article..