The Queen has set out some expectations for her prospective husband.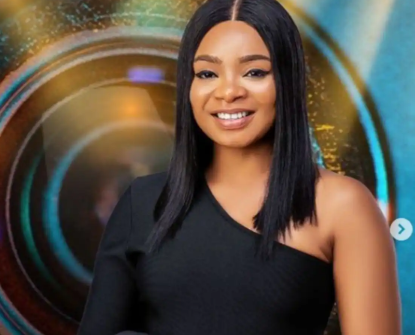 On Saturday, day 35 of the program, she revealed this while chopping the backs off of yam and potatoes with the help of Cross. 
Her future husband, she believes, must be wealthy because she enjoys purchasing lovely items for herself. 
"Future hubby, hope you're watching me." she remarked as she went about her work. "Wife fabric is 200 yards long."
"I can be anybody or whatever you want me to be. I'm sure you've already realized that I could be your wife. I can be anything you want me to be." 
"So, baby, keep my ring so you may propose to me when I get out. In addition, you better be rich." she said, stating her prerequisites. "I adore wearing nice clothes. I'm not materialistic, but I do like nice things."
Her reactions lately, has definitely ruled out the possibility that her husband might possibly be one of the housemates, despite her expressed interest in a few of them. 
Queen has been caught in a web of emotions since she entered the house and revealed her feelings for three male inmates. 
Ebuka Obi-Uchendu, the show's host, asked Queen about her ties to Pere, Boma, and Whitemoney during the live broadcast last Sunday night.
According to the 26-year-old beauty queen, she mentioned that Pere is one of her favorite because he's tall and broad, Boma because he has sculpted abs, and Whitemoney because he's pale.
Follow up for more updates, and don't forget to Like, Share and Comment.
Content created and supplied by: Muhazayyad1967 (via Opera News )