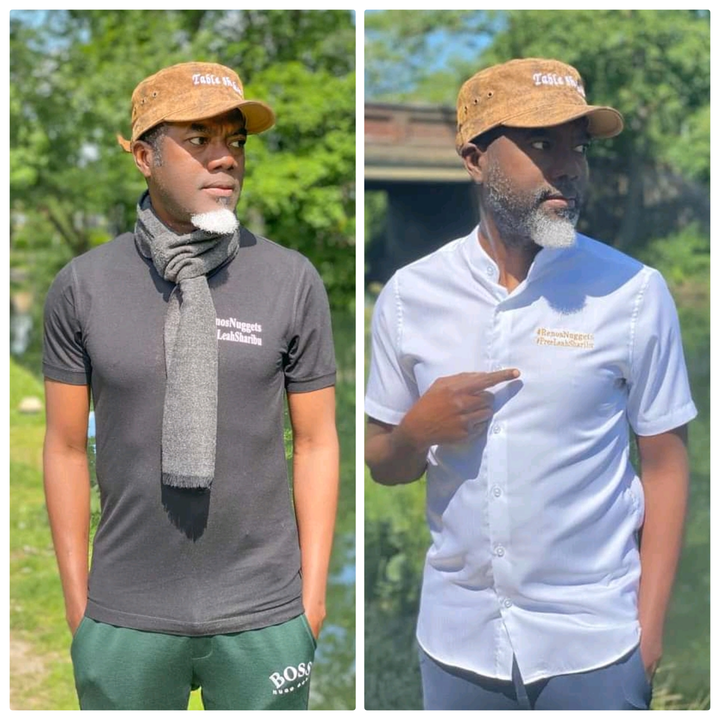 Marriage is good when your wife is a loving woman and when she is always loyal to you. The above attributes are attributes of a good wife, but what'll you do when your loving and loyal wife is not physically attractive to you?
Physical attraction is the first things that catches a man attention when he sees a woman. It is also one of the things that attract a woman when she sees a man.
For a marriage to work successfully, the most important thing your spouse need is to have loyalty and be loving. However, physical beauty is something that men and women will continue to seek.
Reno explained that marrying a loving see me loyal woman won't work if she is not physically attractive to you. According to him, inner beauty will not make your marriage work in the bedroom.
However, I disagree with Mr Omokri on this tweet. The fact that inner beauty can't make your marriage work in the bedroom does not means that physical beauty will make your marriage work outside the bedroom.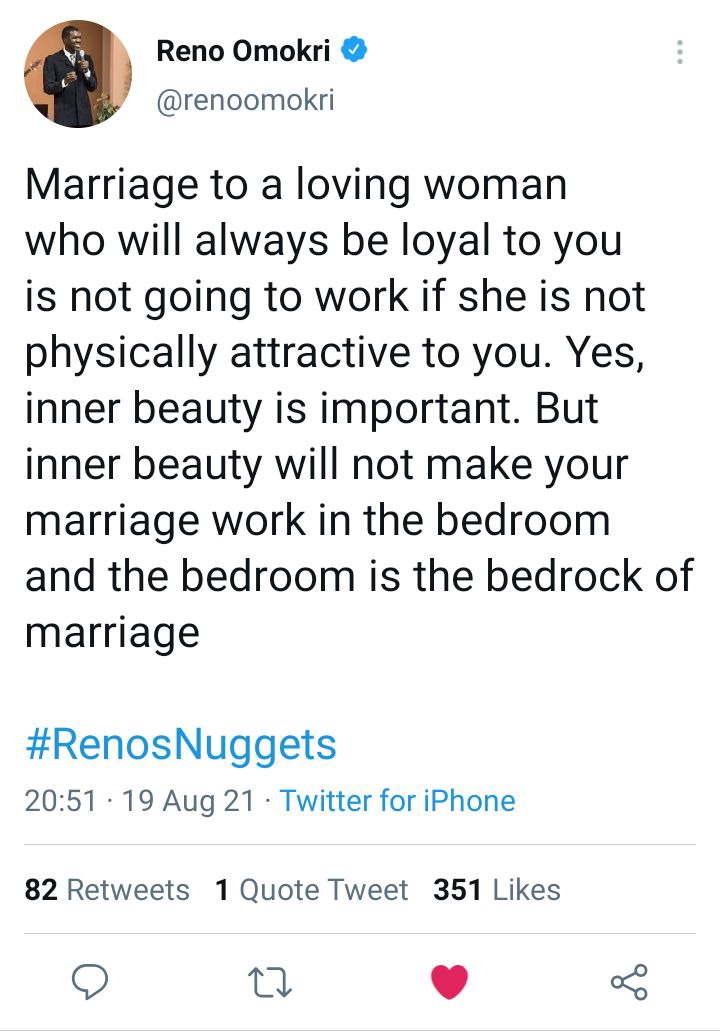 According to research, 90% of people who are not physically attractive will become attractive when they're rich, and they take care of their body. Instead of looking for an attractive woman, make your woman attractive.
It is better to marry a loyal woman than an attractive woman. If you marry an attractive woman that is not loyal, it is only a matter of time before she starts cheating on you with other people.
If you are not satisfied with a loving wife's performance in the bedroom, all you have to do is to let her know, and she'll try to improve her game, but an attractive woman will expect you to be satisfied with what you get.
Instead of looking for a physically attractive woman, make your loyal and loving girl attractive to you. They will try to make your marriage work, while physically attractive women will just hope it works.
Marriage is a union they is supposed to be for better for worse. You can always experience better times with a loving and loyal wife, but you'll always experience worse times with an attractive woman who is not loyal.
The choice of woman you pick to marry will determine if you will be happy for long in your marriage. Physics attractivity is good, but what is the use when there is not loyalty?
. Who will you marry between an attractive woman and a loyal woman?
. Do you think you can make an attractive woman loyal, like you can make a loyal woman attractive?
Content created and supplied by: Teeeeeehmoney (via Opera News )