David Adeleke aka Davido once said love is sweet but when money enters, love is sweeter. This is certainly how many people all over the world view love and relationships. Nevertheless, some people are of the opinion that money should not be used as a gauge for love.
However, this opinion is definitely contrary to Tacha's view after the reality TV Star disclosed she is expensive and cannot date a broke man.
All About The TV Star And Her Statement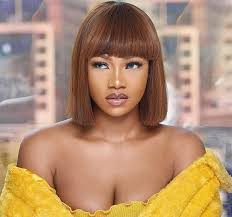 Anita Natacha Akide or simply Tacha, as she is fondly called was a housemate in the Big Brother Naija Reality TV show season 4. As we may recall, she was ejected from the house after she had a fight with Mercy Eke. Moreover, Tacha is many things. She is a Nigerian make up artist, a video blogger, business woman, social media influencer and money lover.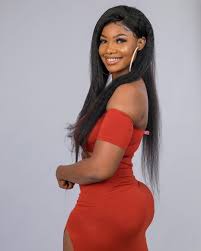 However, 25 year old Tacha still holds the view that love is not for broke guys, thus she would not date someone who cannot afford her expensive market. As she frankly stated, she's more concerned with the financial situation than love matters.
Tacha's Love Life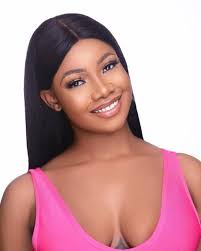 Tacha's past and present relationships raises quite a lot of curiosity about her. In fact, Tacha hardly opens up on her love life but she does admire a lot of people. Months ago, when she was interviewed about her relationship, she said:
"I am in a relationship with my bag, work, career, and business".
However, some time in the past, the TV star was linked with one King Ladi. Apart from that, her love life is private.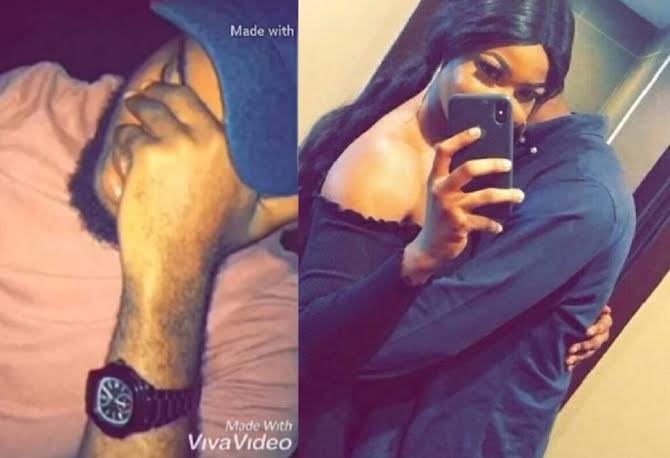 Meanwhile, several reactions found fault with Tacha's opinion on dating a broke man as it hit the internet. Although some of her fans agreed with her to an extent, quite a lot disagreed with her view completely noting that the fact that a man is broke at the moment does not prevent him from finding love. Nevertheless, this depends on Tacha's idea of brokeness.
In fact, some persons were more interested with the fact that she used the word 'market' to qualify herself. To them, she was indirectly calling her self a seller. Some others however, associated her statement with her youthfulness noting that her view will change in the next few years.
Nevertheless, there were still persons who appreciated Tacha for her hard work. According to one, she worked hard for whatever dime she had so, whoever coming to date her ought to come prepared.
Some of these reactions were captured thus: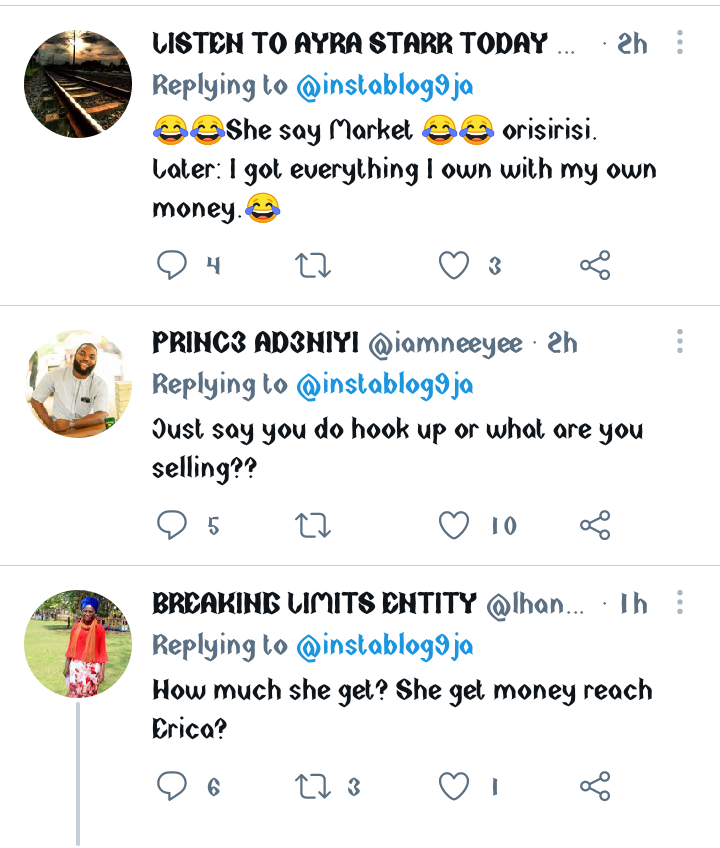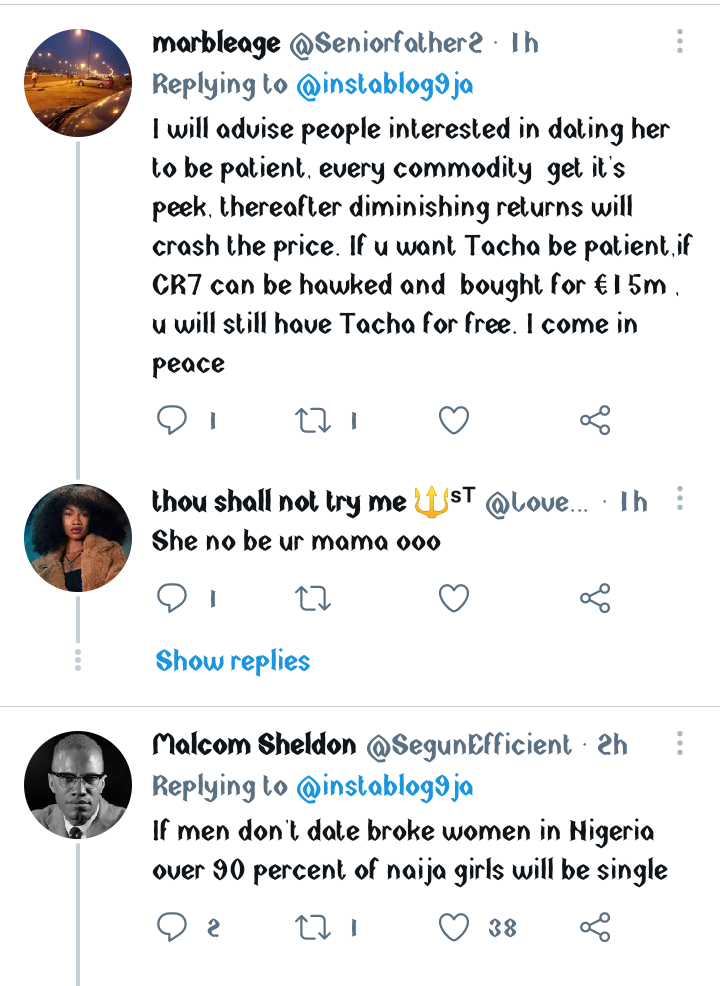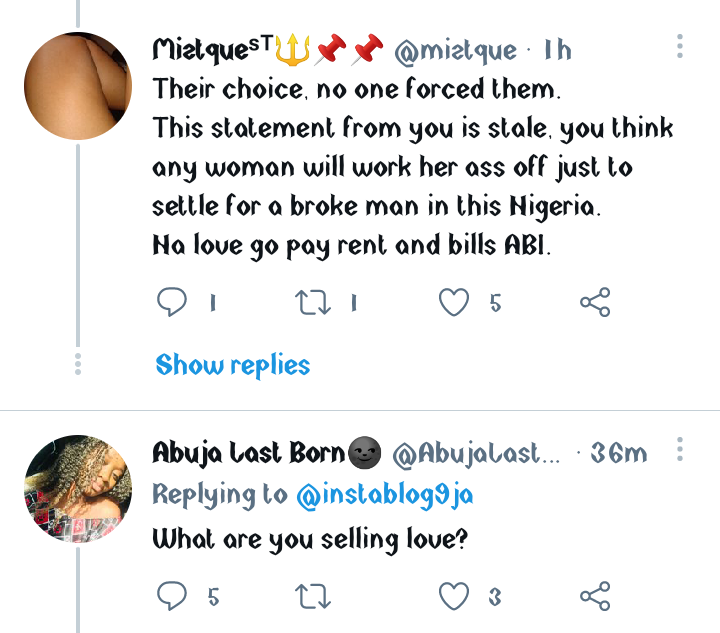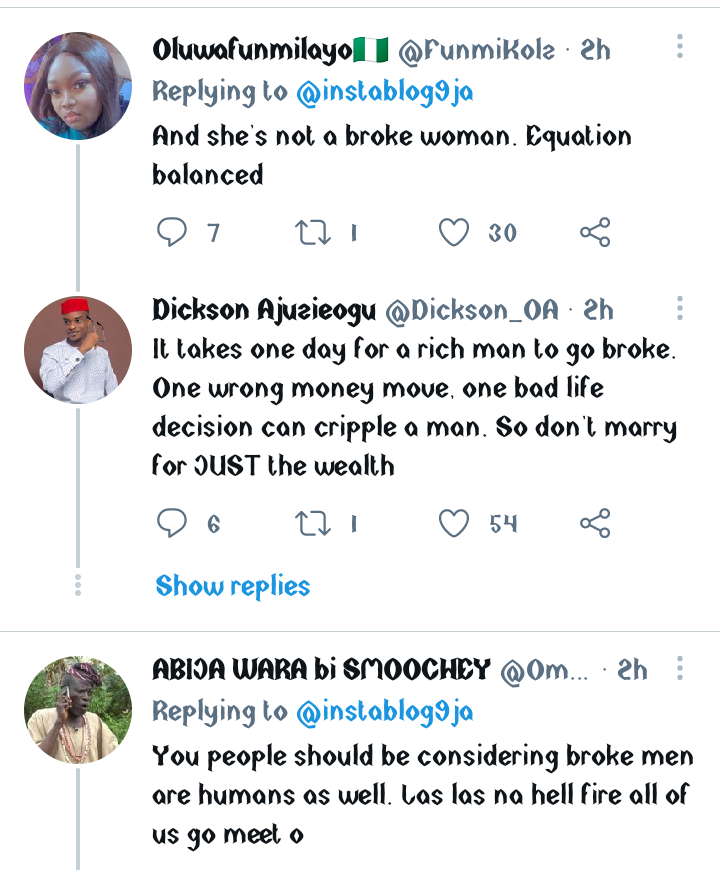 As it seems, most people are of the view that perfect relationships should not be about money but the love which the partners share. In fact, money should be treated as a third party which can end interesting relationship. This is however, not disputing the fact that money makes their lives comfortable.
What do you think of Tacha's opinion? Can love and Money go together?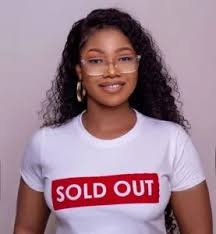 Thanks for reading! Like, share and follow me for more entertaining articles and stories.
Content created and supplied by: JennDaniels (via Opera News )