A Reverend Father has taken to his official Facebook page to share his thoughts on whether or not a married woman should continuously be cooking for her husband.
The Reverend Father identified as Fada Mentor advised married women not to allow another woman to always cook their husbands meals.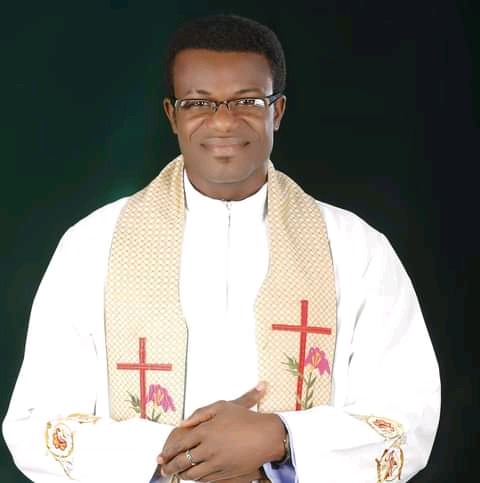 "No matter how rich your husband is, as a wife, never allow another woman to constantly cook what your husband eats", he wrote.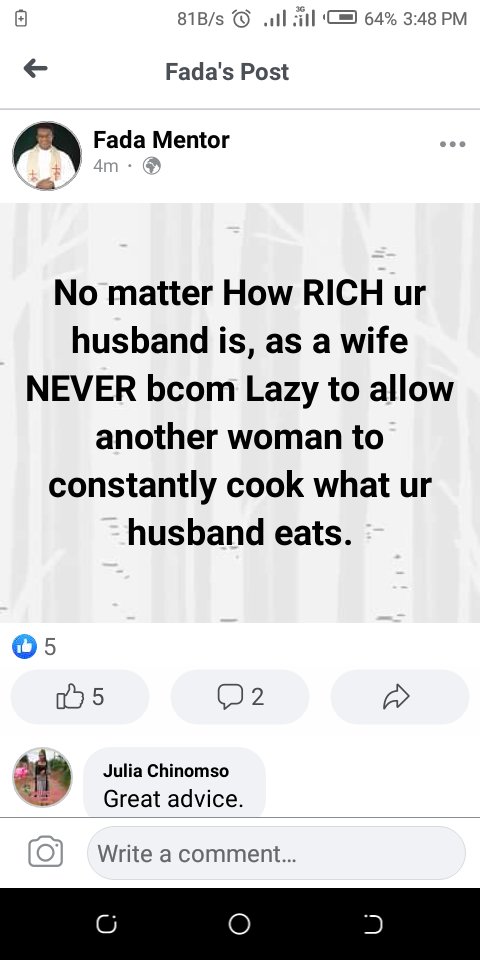 In recent times, people have argued that women should not always cook all their lives. This category of people suggested that husbands should employ chefs to help take care of their homes kitchen needs. Some people supported the motion while others do not.
This is what the Reverend Father has come out to speak against.
What do you think about this? As a woman, can your allow another woman to always cook your husband's food? Share your thoughts!
Follow me for your news update and entertainment 😊
Content created and supplied by: JonadezSpeaks (via Opera News )