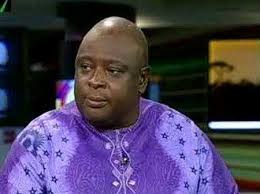 Babajide Kolade-Otitoju, is a veteran journalist and a co-panelist on the socio-political program of the TVC called Journalists' Hangout.
On the Wednesday edition of the program, Babajide shared his thoughts are on the refusal of resident doctors to suspend their strike, despite the Industrial Court's injunction.
Babajide clearly stated that if he was a doctor in a Abia State -who have been owed for 19 months- he won't go to work.
Indeed, no medical worker deserves to be owed his or her wage and they deserve better welfare packages, however, resident doctors are so important that a day without them on seat, may lead to the loss of lives all over public hospitals in Nigeria. Hence, I believe that there are other ways to make the government to give in to their demands
As a professional journalist, Babajide needs to maintain a neutral stance on issues like this, as his words may influence the opinion of the public.
Dear Nigerians, what is your take on this discussion?
Please, don't forget to like, share, comment and follow.
Content created and supplied by: Hepzibah1 (via Opera News )