In most Nigerian homes, when there is a quarrel between family members, it is settled among them by the elders of the family. That is part of filial piety that has keep Nigerian families together for decades. It is often seen in Nigeria that family members will live comfortably in a house without problems or when they have problems it is easily resolved by elders.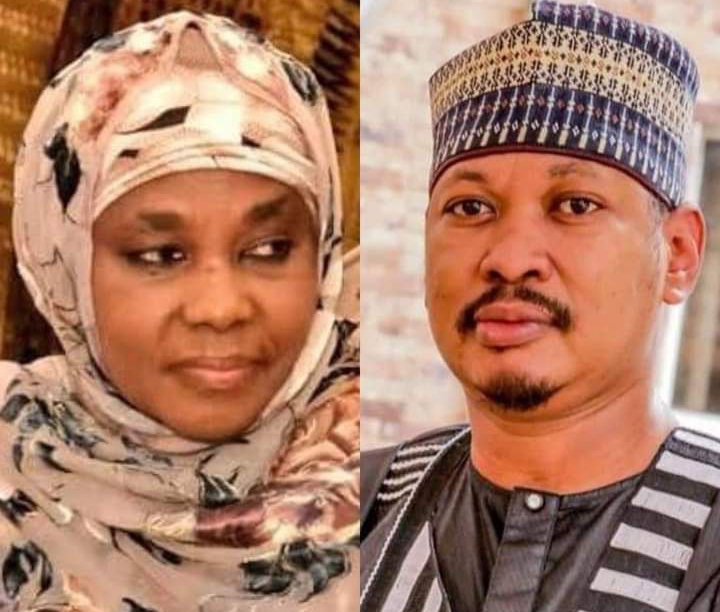 But the world has changed recently, filial piety has been replaced by foreign culture, Nigerians have abandoned the culture of their forefathers and are now generally practicing that of the westerners. It is now difficult to see a child prostrating to his parents or elders. Many families now do things by the book, they ask about what the law of the land say about this and that, so and so, and then they go to the court of law to seek justice rather than the usual parlor judgment that were instituted in the past.
The family-based conflict resolution did not come to play, when the eldest son of the governor of Kano State, Abdullahi Ganduje, reported his mother to the Economic and Financial Crimes Commission, EFCC, for allegedly swindling him of millions of Naira over a landed property. According to a Daily Nigerian report, the first lady, Hafsat Ganduje, shunned the invitation extended to her by the EFCC calling her for questioning over the matter.
It happens that Abdulazeez dragged his mum to the Economic and Financial Crimes Commission Abuja for paying hundreds of thousands of dollars into the account of his mum for the acquisition of some plots of land in Kano. But to his dismay, the land was allocated to another buyer, then he requested a refund from his mother, in which she refused to make refund.
At this point, it is pertinent for us to know that Mrs. Ganduje could be arrested if she refuses to report for questioning according to the law of the land. She is not like her husband who is covered by immunity as she enjoys no immunity backed by the constitution. But the main question is, can't they resolve the issue in the family rather than taking it to the EFCC?
Content created and supplied by: Mrliman (via Opera News )
Thanks for reading this article You Will Be Credited With 10 Million (Tap Here Now!) and don't forget to share this article..