Recently, a recruitment agency conducted an interview for Nigeria medical doctors in the federal capital territory, Abuja with the aim of recruiting the doctors for the health ministry of Saudi Arabia.
The exercise had generated so much applause and backlash from a cross section of Nigeria populace . It was reported that no fewer than 500 Nigerian doctors participated in the exercise.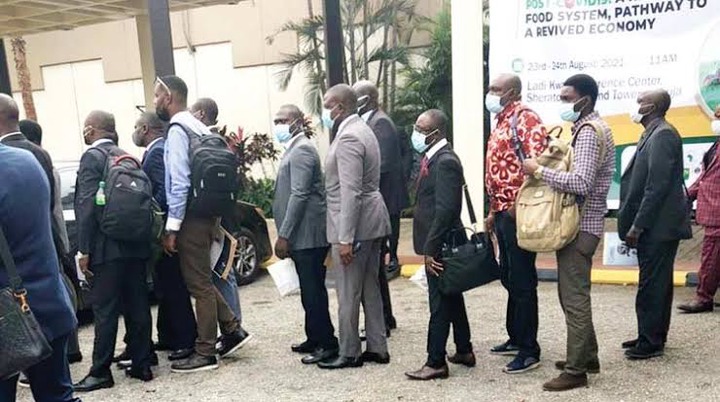 Photo Credit: The Punch
The recruitment exercise came at a time when the National Association of Resident Doctors (NARD) went on strike to protest the non implementation of the agreement reached between the two sides in previous negotiations.
The recruitment exercise has further revealed the rot in the health sector which should serve as an eye opener to the government.
The government should, as a matter of urgency, take the following steps from the botched recruitment exercise:
1. IMPROVE WELFARE FOR DOCTORS
One of the chief reasons why Nigerian doctors are relocating overseas is because of the poor welfare package of the doctors.
The government should endeavour to stop the brain drain by improving the welfare package available for the doctors.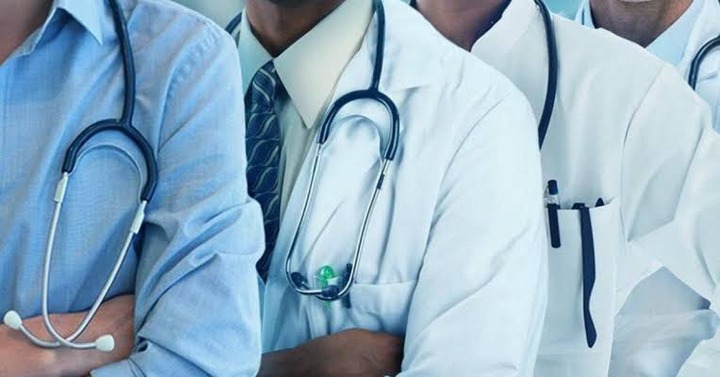 Photo Credit: The Guardian⁷
2. IMPROVE WORKING CONDITIONS
The conditions under which most Nigeria doctors operate, is nothing to write home about in most government hospitals.
The only way the government can make the doctors have a second thought about relocating abroad is the existence of an improved working conditions in our government hospitals.
3. IMPLEMENTATION OF AGREEMENTS REACHED
The main reason why the National Association of Resident Doctors went on strike since 2nd August, 2021 was because of the non implementation of the agreement reached with the government on previous negotiations.
The government should avoid leaving room for the doctors to have an excuse to relocate outside the country by implementing whatever agreement it had previously reached with them.
4. IMPROVED REMUNERATION
The government was just lucky to have a foreknowledge of the Abuja recruitment exercise. But the truth is that mass exodus of our medical personnel has been a recurring trend every year.
Poor remuneration has, for long, been one of the reasons why our medical personnels are relocating abroad where the take home pay is attractive and juicy.
What do you have to say about this article?
Share your views and comments.
Content created and supplied by: Teejet (via Opera News )