Popular Nigerian on-air personality, T.V presenter, speaker, and Instagram influencer Daddy Freeze has taken to his official, and verified Instagram account to advise ladies on the kind of men they should run away from and refuse to date.
Taking to his official Instagram account of over 600 thousand followers, the radio presenter dished out a word of advice to the ladies, he advised that ladies to ask their fiances one question before they could say yes to their marriage proposal.
Photos of Daddy Freeze: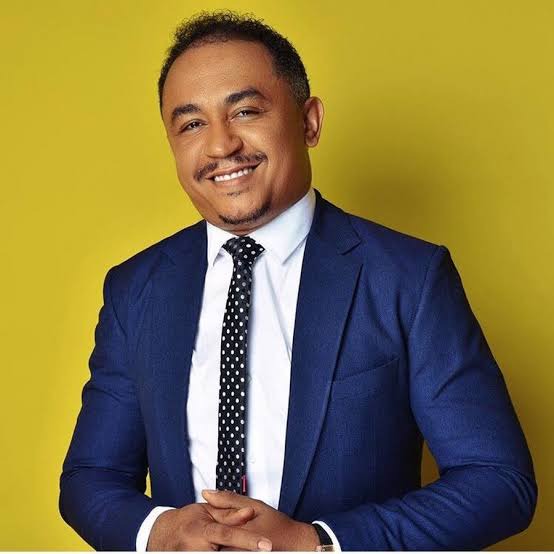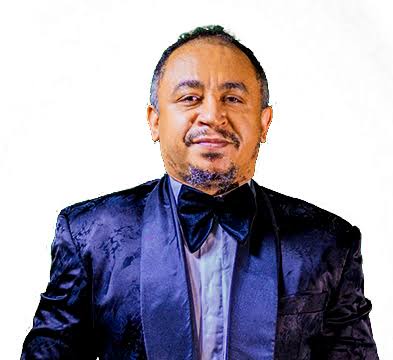 He asked the ladies to ask their men who they would buy a car for first, whether it was going to be them or their mother, he went ahead to tell the ladies that if the man chose to buy a car for his mother first, then she should run and reject his marriage proposal.
In his words, he wrote "Dear Nigerian women before you marry, ask your husband to be with style (just to pick his brain) when we marry, who would you buy a car for first, me or your mom? If he says his mom, Run. Any man who wants his pregnant wife to trek, while his mom drives, is in my humble opinion far from marriage material"
Below is a photo his posr: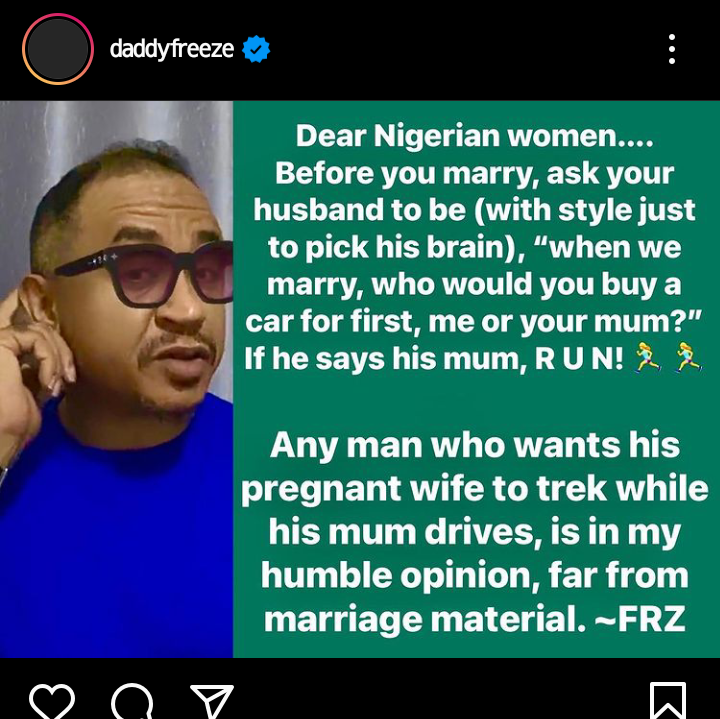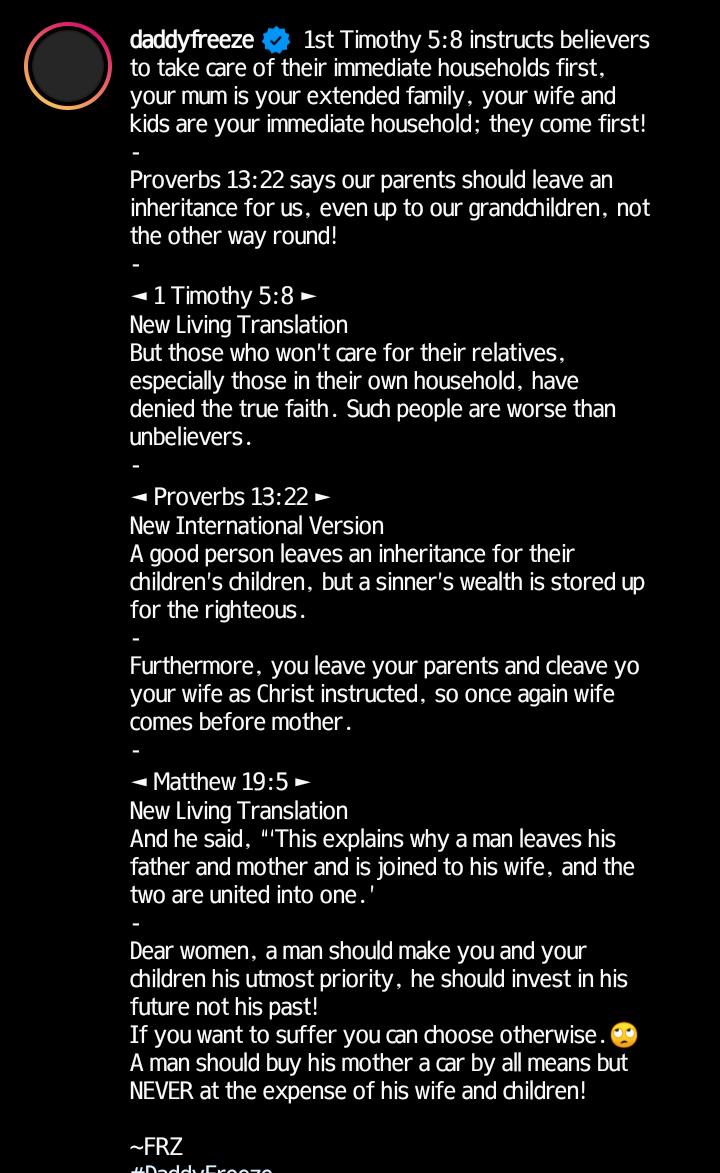 His advice stunned many of his followers and fans, as most of his male followers countered his points, and didn't agree with him, while some of the ladies cheered him in support and thanked him for the advice.
Below are the reactions generated from the post: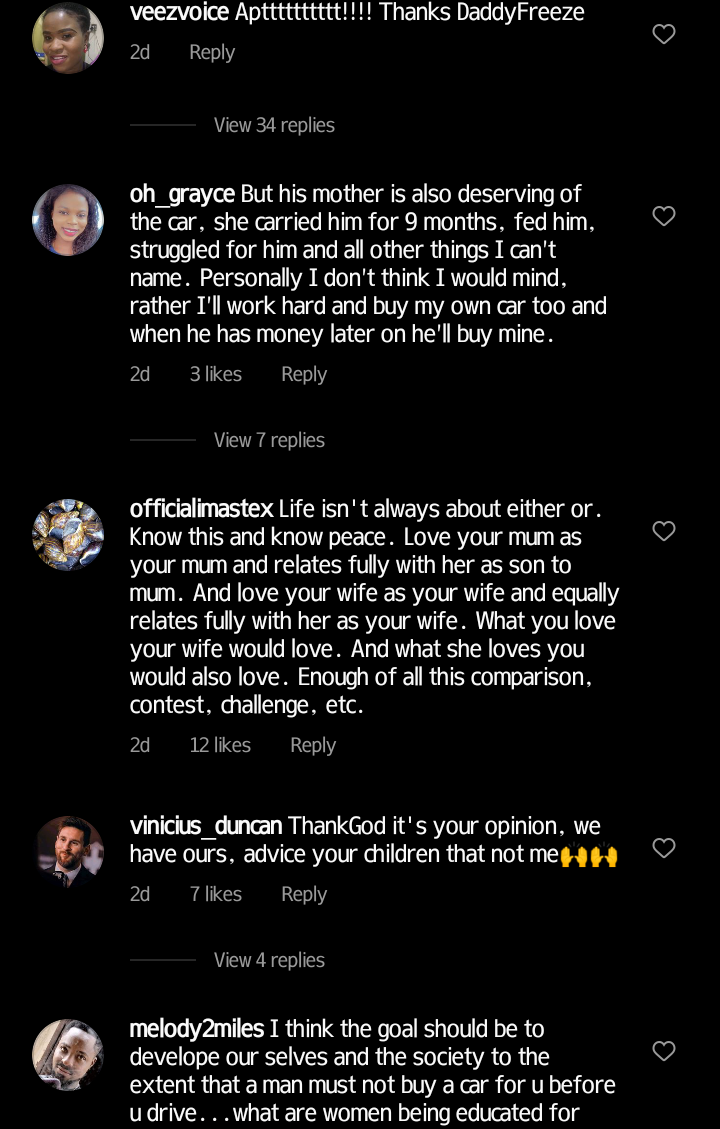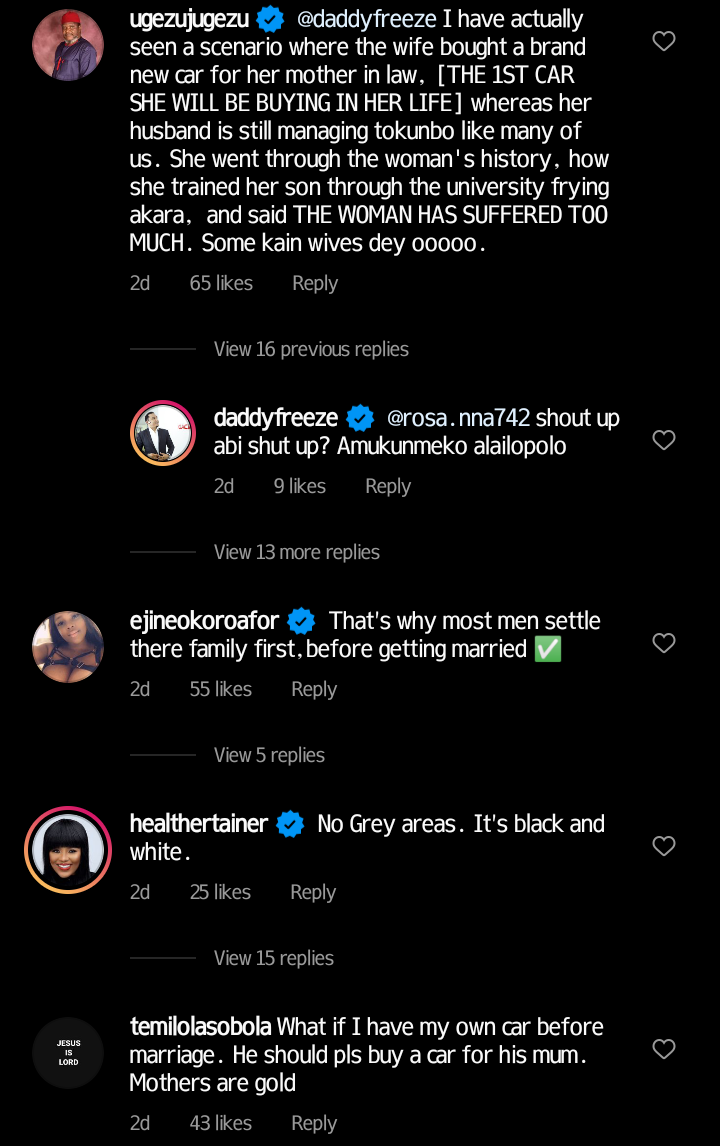 Daddy Freeze over the years has been known for raising controversial topics which many find offensive, however, he has proven to be a man who airs his opinions without the fear of what people might say. He talks mostly on religious issues, and many other controversial topics.
What at your opinions on this?
Photo Credit: Daddy Freeze official Instagram account.
Content created and supplied by: Greatblize (via Opera News )