It's been over 50 days since the National Association of Resident Doctors embarked on a Nationwide strike over the failure of the federal government, to honour their side of the agreement between the both of them. In recent weeks, the federal government and the resident doctors have held a series of meetings but all have ended in deadlock without a real agreement.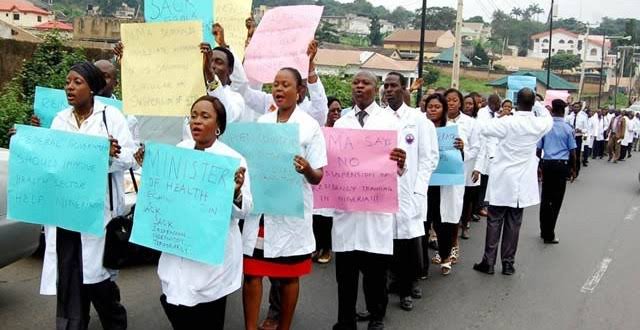 As a result of the dispute between the resident doctors and the federal government, it has been reported that doctors are beginning to seek a greener pasture outside the country and the ones left behind, have ignored the medical residency programme and embraced the idea of also seeking greener pastures outside Nigeria.
According to two senior physicians, Dr Obinna Ibemere and Dr Oyinola Abitoye said they had to drop from the medical residency programme in the country because of the unfair conditions of service they are facing and they also added, that their colleagues too had to drop from the programme because of the same reason.
Early last week, it was reported that Court had ordered all doctors to resume work immediately after a long time of battling the federal government but the president of the National Association of Resident Doctors, claimed he has not received any letter from the Court on that account.
In my opinion, the federal government should see the need for resident doctors so that they can return to the hospitals and help save lives.
Source: Punch Newspapers
Content created and supplied by: mszone (via Opera News )