Reno Omokri is a social media commentator and he is famous for his opinionated way of addressing issues on social media. He always creates awareness about various topics, one won't be wrong to call him a social media critic.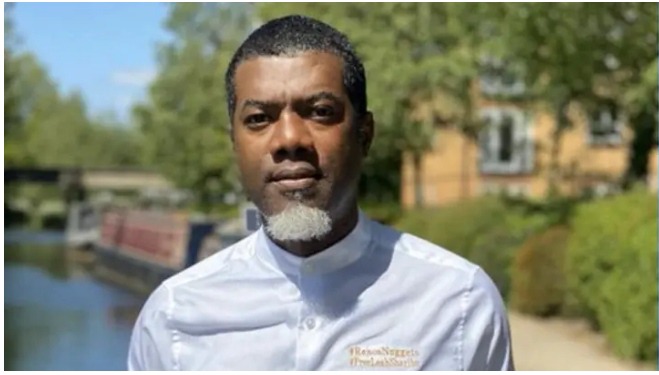 Reno Omokri recently took to Twitter to advise people who need financial literacy. He argued that one does not need to beg before being taught affiliate marketing.
Affiliate marketing is an advertisement model in which a company pays someone else to market and make referrals for the company. Reno Omokri stressed that a person can learn from Google and start working gradually. He added that people learnt romance because of their desires for pleasure and urged that people shoulder learn how to make money because of their desire for leisure.
In Reno's words, "Go on Google. Search for affiliate marketing. Read all you can about it. Then start small. Don't go plate in hand begging people to teach you. Nobody taught you how to romance. You learnt it because you like pleasure. Now, learn finance because you like leisure!"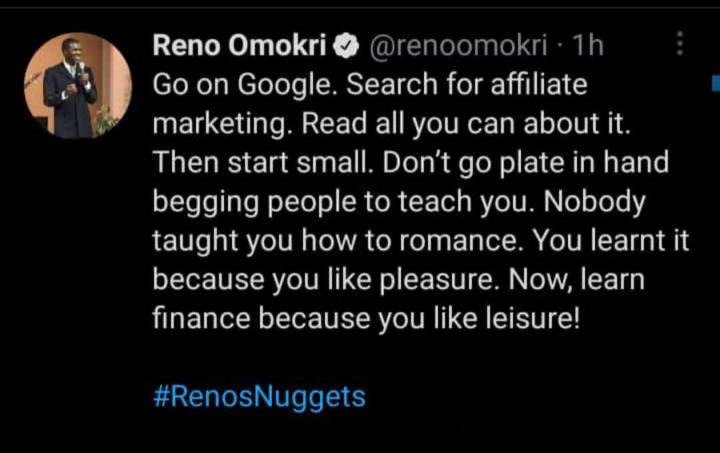 Content created and supplied by: SharlysBlog (via Opera News )